Clinical Pastoral Education, or CPE, is a practice-based learning experience that brings students into supervised encounters with persons in crisis. It provides an in-depth pastoral experience with individual and group supervision by certified teaching chaplains.
CPE is offered independently of YDS through programs accredited by the Association of Clinical Pastoral Education (ACPE). Anyone can apply to these CPE programs. 
The Director of OSM is the YDS liaison with external CPE programs around the United States and Canada.
One unit of CPE, which can be taken during a summer or an academic year, can receive 6 transfer credits and  fulfill the supervised ministry requirement for the M.Div. degree.
Eligible students may receive a stipend through the Office of Finance and Administration. 
Clinical Pastoral Education is not required by YDS for any degree program, but many denominations require CPE for ordination. Students preparing for ministry are strongly encouraged to take it.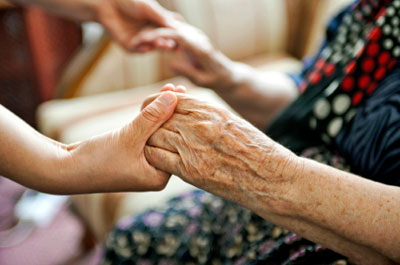 CPE Settings
Most programs are in clinical settings (hospitals, 
geriatric care facilities
, 
hospices), 
but
there are a variety of settings available in parts of the United States and Canada, including 
community organizations, prisons, and churches.  E
ach program has its own application procedure, schedule, and policies. 
Choosing a CPE Site
The ACPE web site has a searchable directory of accredited sites, including contact information.  Students should contact individual sites for information about their program.
Requirements for YDS Credit
CPE can fulfill the MDiv requirement for supervised ministry, if you choose to designate it as such.
Summer units last approximately 10-12 weeks; extended (part-time) units vary from 3-8 months; all require 400 hours.
You can receive credit for up to 15 hours of supervised ministry toward the MDiv degree.  This would be the equivalent of 2.5 units of CPE.
Many supervisors and students recommend taking a pastoral care course before CPE, but it is not required.
Procedure to receive academic credit: a 10-15 minute interview with the Director of Supervised Ministry and a copy of (the first summary page of) your CPE evaluation.
Financial Aid
CPE programs charge tuition, which varies from approximately $600-$1000. A few CPE programs offer stipends or housing.
YDS provides financial aid to students who are using CPE to fulfill some of their degree requirements.
Aid is offered in the form of work-study funding (up to $4000 dollars) to help cover living expenses during the time of CPE.  As for other work-study positions, students submit weekly timesheets, are paid weekly or biweekly, and employment taxes are withheld.
Procedure for aid: Submit a copy of your acceptance letter and an Application for CPE Funding to the OSM at least two weeks before starting CPE.