Please register to attend this free event!
Yale Divinity School, Yale Los Angeles and the Yale Alumni Association invite you to this special event.
Monday, September 25, 2017
6 p.m.Reception
7 p.m. Main Program
This provocative panel conversation features Lamin Sanneh, D. Willis James Professor of Divinity and Professor of History, Yale Divinity School; Angelica Salas, Executive Director of the Coalition for Humane Immigrant Rights (CHIRLA); Felicia Escobar, a Yale alumna and former immigration policy adviser to President Obama; and Isaac Cuevas, the Associate Director of Immigration Affairs at the Catholic Archdiocese of L.A. The panel will be moderated by Stephen Pitti, Director of the Center for the Study of Race, Indigeneity and Transnational Migration and Professor of History and of American Studies, Yale University. 
For those outside of the Greater Pasadena area, this event will be livestreamed.
---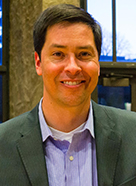 Stephen Pitti, who was raised in Sacramento, California, and received his PhD from Stanford University in 1998, is the author of The Devil in Silicon Valley: Race, Mexican Americans, and Northern California (2003) and articles on Chicano history and historiography. He is currently working on two book projects: The World of Céasar Chávez (forthcoming, Yale University Press) and Leaving California: Race from the Golden State (in process).
He teaches graduate and undergraduate courses in Latino Studies, Ethnic Studies, Western History, 20th-century immigration, civil rights, and related subjects. He currently serves as the Director of Undergraduate Studies of Yale's American Studies Program. And he directs the Latina/o History Project, which explores ethnic Mexican, Puerto Rican, Dominican, Cuban, and other Latino histories in the United States, their links and divisions, their diversity, and their cultures and politics.
---
Felicia Escobar Carrillo is a seasoned policymaker and coalition-builder with experience working in the government and nonprofit sectors. Most recently, she served as Special Assistant to the President for Immigration Policy, helping develop President Obama's immigration policy agenda. This work involved developing the President's immigration reform principles, drafting legislative proposals, and providing technical assistance to Congressional offices. She also played a key role in the development and implementation of immigration executive actions pursued by the Obama Administration, including the Deferred Action for Childhood Arrivals (DACA) policy and the President's 2014 Immigration Executive Actions. Currently, she is Principal Consultant for the L.A. Justice Fund, a public-private partnership that seeks to increase access to legal services for immigrants in removal proceedings.  
---
Born in The Gambia and descended from an ancient African royal family, Lamin Sanneh is a naturalized U.S. citizen who was educated on four continents. He earned degrees in history and Islamic studies and has taught in several Universities, including the University of Ghana, Legon, the University of Aberdeen, Scotland, and at Harvard, before coming to Yale in 1989 as the D. Willis James Professor of World Christianity and of History. He is a life member of Clare Hall, Cambridge University, and an Honorary Research Professor at the School of Oriental & African Studies in the University of London. He is the recipient of honorary doctorates from the University of Edinburgh and Liverpool Hope University. He has served several times as chair of Yale's Council on African Studies. He is an editor-at-large of the ecumenical weekly The Christian Centuryand a contributing editor of the International Bulletin of Missionary Research, and he serves on the editorial boards of several academic journals and encyclopedias. 
---
Since becoming CHIRLA's executive director in 1999, Angelica Salas has spearheaded several ambitious campaigns locally, state-wide, and nationally. She helped win in-state tuition for undocumented immigrant students and established day laborer job centers that have served as a model for the rest of the nation. She led efforts to allow all California drivers to obtain a driver license and is a leading spokesperson on federal immigration policy as an active member of FIRM and RIFA.
Under Angelica's leadership, CHIRLA and its partners across the country have built the foundation for the recent upsurge in immigrant rights activism.  As part of a national coordinating committee, Angelica helped convene a coalition of organizations in California which have successfully mobilized millions of immigrants to demand comprehensive immigration reform including legalization with a path to citizenship, family reunification, and the protection of civil and labor rights.
One of Angelica's greatest accomplishments at CHIRLA has been the transformation of a coalition of social service providers into an organization that empowers immigrants to engage in advocacy on their own behalf. In this respect, she has blazed a pioneering trail among immigrant coalitions around the country and has propelled other immigrant rights groups to follow her lead.  In March she walked along thousands in the annual Selma to Montgomery March.
She comes by her understanding of the immigrant experience firsthand. As a five year old, Angelica came to the U.S. from Mexico to rejoin her parents who had come to the U.S. to find work and better provide for their family.
---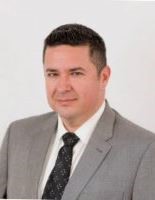 Isaac Cuevas arrived in Los Angeles when he was two years old, as a hand holding child along side his mother. They entered in the U.S. on a tourist visa and over stayed, living in the country as undocumented immigrants for several years. During the Regan administration, Isaac and his mother were among the 3 million people who qualified for and applied for the Amnesty program, providing them with a path to citizenship.
As the new Associate Director of Immigration Affairs for the Archdiocese of Los Angeles, Isaac is developing a network of community leaders and working with them to implement workshops, programs, and resources for people seeking help in the complicated area of immigration law. In addition to community outreach, Isaac works as an advocate on the topic of immigration, serving as the voice for the Archdiocese among policy leaders, and pushing for comprehensive reform. 
---
This event is presented by Yale Divinity School and co-sponsored by Yale Los Angeles and the Yale Alumni Association, with support from The Redpath Seminar Fund. Special thanks to All Saints Episcopal Church in Pasadena.