Linn Tonstad '03 M.A.R., Assistant Professor of Systematic Theology at YDS, earned laurels in the Christian Century for her book God and Difference: The Trinity, Sexuality, and the Transformation of Finitude. The magazine hailed her book as one of the best new titles in both theology and ethics.
***
The Divinity School's Reflections magazine, edited by Ray Waddle, won a top prize from Associated Church Press for its Fall 2016 issue on faith and politics.
***
Neely Towe '87 M.Div.  was honored by the Greenwich Leadership Forum for her important work on faith and business.
***
Chloë Starr, Associate Professor of Asian Christianity and Theology, was interviewed by the "Marginalia" (LA Review of Books) podcast about her new book Chinese Theology: Text and Context.
***
YDS Dean Greg Sterling was honored at Yale's annual Sustainability Awards Breakfast for the Divinity School's creation of a new M.A.R. concentration in religion and ecology.
***
Stephanie Johnson '10 M.Div., '12 S.T.M. is co-author of the new book A Life of Grace for the Whole World: A Study Course on the House of Bishops' Pastoral Teaching on the Environment.
***
Anne Stanback '85 M.A.R. has received the Connecticut Bar Association's Citizen of the Law Award.
***
Philippe Andal '16 M.Div. has earned a FASPE Fellowship for ethics study this summer.
***
Margaret Farley, Gilbert L. Stark Professor Emeritus of Christian Ethics, will be honored with the Ann O'Hara Graff Award at the annual conference of the Catholic Theological Society of America.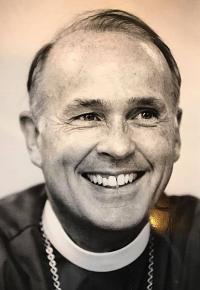 Read more.
***
In Memoriam: Frederick H. Borsch: 1935-2017