Check back soon for registration information.
Repairers of the Breach/Poor People's Campaign
Mobile Course in Public Theology & Activism
National Initiative to train and educate church and lay leaders who will pursue policies and organizing strategies for the good of the whole.
The Teaching Event will be held from 12:30 – 4:30 on Tuesday, September 15, 2020.
A Public Worship event will be held from 6:30 – 8:30 that evening, in Marquand Chapel at YDS, and is open to all.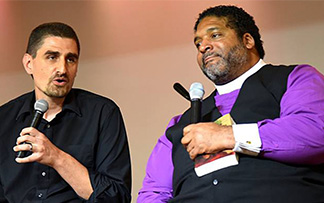 More information: http://www.breachrepairers.org/poorpeoplescampaign/