Registration is now closed.
Inspire
The Church in the 21st Century
A three-day conversation at Yale Divinity School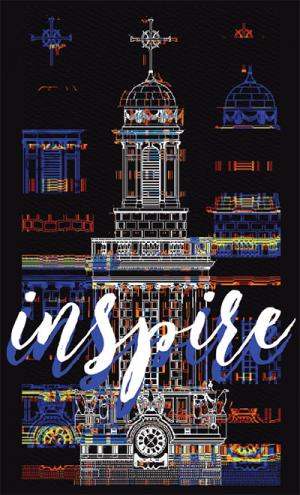 Wednesday Evening until Friday Afternoon
April 4, 5 and 6, 2018
in the Old Refectory, Yale Divinity School
---
Inspire
Two decades into the 21st Century, and it is time to reflect on the current state of the Church. Join us as we consider the future of the theological conversation, and the practical ways that the faithful are seeking to advance the work of the Church in the decades to come.
---
Featuring
15-20 minute talks, featuring leading voices in church and academy, in TedTalk style presentations
Large group conversations, led by YDS professors
Smaller group reflections, led by current YDS students
Including lots of music, short films (by the Nantucket Project!), the arts
$100 registration fee includes all events, all meals, but no housing
---
Schedule*
Wednesday, April 4
 7 p.m. The Future of Theology: What will the conversation be about in the next 20 years?
9 p.m. Wine and Cheese Reception
Thursday, April 5
8:00 Gathering over coffee and bagels
8:45 a.m. The Future of the Institutional Church – Expansive Visions for the Future Church
Shane Claibourne – Christian author, leading figure in the New Monasticism movement 

the new Monasticism

Dori Baker, Forum for Theological Exploration (Young Adults leading Innovative Communities)
Neichelle Guidry, Newly Appointed Dean of Sisters Chapel, Spelman College
Group conversation led by Bill Goettler, Associate Dean, Leadership Initiatives
10:30 Chapel – Sung Morning Prayer, in Marquand Chapel
11:00 Coffee, with YDS students
12 noon – Buffet Lunch, in the Old Refectory
1:30 - The Future of Theological Education – Teaching About God for Tomorrow's World
3:30 – Break
4 p.m. The Future of Christianity Across the World – Stories of Vital Christian Faith
Emmanuel Y Lartey, Pastor from Ghana, Professor at Candler School of Theology
Tom Hastings, Executive Director, Overseas Ministry Study Center, New Haven 
Group discussion, led by Chloë Starr, Professor of Asian Christianity and Theology
6:15 p.m. Dinner, buffet, in Old Refectory
7:30 p.m. Thursday Evening in Marquand Chapel
Songs of the church of the 21st Century – A Hymn Sing!
Nat Gumbs, Director of Music, Marquand Chapel, Yale Divinity School
Jason Ferdinand, Huntsville, AL
Friday, April 6
8:00 Gathering over coffee and bagels
8:45 Future of the Earth, Eco-theology and the work of the church
10:15 - Break
10:45 - The Future of Prophetic Witness and Social Transformation
Amy Butler, Pastor of Riverside Church, New York City 
Kevin Wright, Executive Minister of Program, Riverside Church, New York City
Christian Peele, Executive Minister, Riverside Church, New York City
Group discussion led by Almeda Wright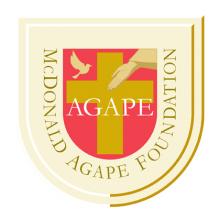 1 p.m. Boxed Lunches for the road!
*schedule subject to revision
William Goettler
Associate Dean for Assessment & Ministerial Studies
(203) 432-9896