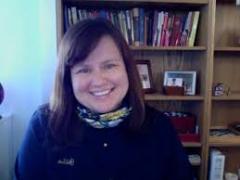 Many of you have already met Susan through the Incoming Students Facebook group—but even so, we figured it'd be helpful to introduce her properly on the blog! So read on, to learn about the opportunities provided by YDS Career Services.
The Career Services office at YDS is a very small office that packs a big punch! In this office (of one—me!) you will find career counseling, drop-in career advising, programs featuring career options, a career website with job posting and posted career resources (sample resumes, biographies of alumni, etc.) and a series of events including networking opportunities and occasional workshops on career skills. I'm looking forward to leading some of these workshops during BTFO.
The most important thing to know about my department before you get on campus is that career planning starts the minute you arrive—if not sooner. So much of finding your ideal opportunity involves interacting with others, especially our alums. Attend events, meet people, take advantage of all that Yale has to offer—you'll grow personally and professionally. (By the way, prospective PhD candidates are not exempt from this. You may be delaying your career search, but don't forget to take advantage of building your network and experience base while at Yale!)
If I had one piece of advice to offer, I'd offer it not as a staff member, but as an alum, and that's this: be here. This place is a wonderland of opportunities and of amazing people. Make sure to be here. Attend events, worship services, club meetings, lectures. Engage in real conversation with your classmates and professors and alums. You don't have to do everything (who could?) but don't be so overwhelmed by the buffet that you fail to pick up a plate and take a few samples.
At risk of beating a metaphor to death, I end with this: dig in.
Susan Olson M.Div. '93
Assistant Dean of Students for Community Life and Career Services