Kaji Dousa, '06 M.Div., President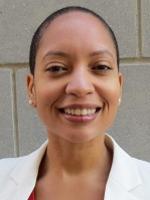 The Rev. Kaji Spellman Douša is Senior Pastor of The Park (Park Avenue Christian Church) in New York City. In the congregation's 206 years, she is the first woman called to this role.
About her public witness, Pastor Kaji says: "I'm realizing that it's time for the church to repent. We've let the name of Jesus get away from us, get misused, twisted and turned into something unrecognizable by the religious right. In the meantime, how many generations of people are being harmed by oppressive teachings from church? All because those of us who knew better have been too afraid to stand up, or we've been ineffective in spreading a message of liberation. That day is over. There are lives at stake, for God's sake."
A graduate of the University of Pennsylvania and of Yale Divinity School, Pastor Kaji is a prolific writer and a celebrated and awarded public speaker. She preaches nearly every Sunday at The Park and is invited as a keynote speaker across the country. Her often fiery media appearances reflect her deep thinking, faithful perspective and quick wit. She is on the editorial board for the United Church of Christ's Stillspeaking Writer's Group and the Alumni Board of Yale Divinity School.
Before entering the ministry, Kaji developed new products for a large financial services company on Wall Street. She also has a political background, having managed and staffed several successful campaigns.