Kurt Shaffert, '05 M.Div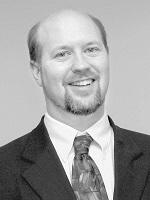 Currently a Lecturer in Pastoral Care at Yale Divinity School, Kurt Shaffert is also an ACPE Supervisor who has taught didactic seminars on Images for Pastoral Care, and PTSD and Moral Injury. Kurt is a UCC minister.
Kurt is an advocate of process cartooning in pastoral care, which he developed alongside the drama therapist Mary Lou Lauricella. A student of philosophy and English literature, as well as Masters of Divinity graduate from Yale Divinity School, Kurt is a Fellow in Applied Cartooning at the Center for Cartoon Studies, where he also helps coordinate cartoonists collaborate with clinicians in the care of veterans at the VA in White River, Vermont. Kurt has also utilized process cartooning with God's Imaginarium, a conference for 5th and 6th graders at Silver Lake Conference Center, and has presented at the Annual Meeting of International Society for Graphic Medicine.