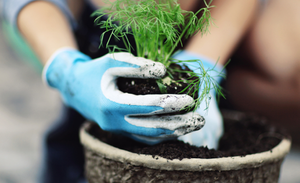 Tuesday, March 12, 2019
6 p.m. Public Reception
7 p.m. Main Program
Amid dire news of climate change, the question only intensifies: what do we do now? As we sort through the accumulating data and endless politics, a vital element is lost—the moral dimension of the environmental crisis, and its especially punishing toll on poor communities.  The time is now for a galvanizing religious and spiritual witness. On March 12, 2019, in Atlanta, Yale Divinity School will host a public conversation focused on ethical solutions and practical strategies for building a movement that meets the climate crisis.
RSVP to emily.reid@yale.edu or 203-432-5359; 
This event will be broadcast at 7 p.m. EST on the Yale Divinity School LiveStream channel. 
Presenters:
Mary Evelyn Tucker, co-director with John Grim of the Forum on Religion and Ecology at Yale. Together they organized 10 conferences on World Religions and Ecology at Harvard and were series editors of the 10 resulting volumes. She co-edited Confusianism and Ecology, Buddhism and Ecology, and Hinduism and Ecology. She has authored with John Grim, Ecology and Religion (Island Press, 2014) and Thomas Berry: A Biography (Columbia, 2019). With Brian Thomas Swimme she wrote Journey of the Universe (Yale 2011) and was the executive producer with Grim of the Emmy award winning Journey film that aired on PBS. In 2015 she was awarded the Inspiring Yale teaching award.  
Jon Sawyer '74 B.A., founding director of the Pulitzer Center on Crisis Reporting, an innovative award-winning non-profit journalism organization dedicated to supporting in-depth engagement with underreported global affairs. The Center has supported dozens of projects on climate change and also on religion, among them major features for The New York Times Magazine, PBS NewsHour, The New Yorker, and PRI's the World.
Codi Norred, program director of Georgia Interfaith Power & Light, which serves the 15,000 faith communities across Georgia in their practice of environmental stewardship and sustainability. An M.Div. graduate from Candler School of Theology, he has extensive experience in environmental justice and sustainability campaigns.
Clifton Granby, assistant professor of ethics and philosophy at Yale Divinity School; his research interests include pragmatism, black theology, environmental justice, and theories of freedom, power, and ignorance. His course offerings include "Ecological Ethics and Environmental Justice."
The program will begin with a special welcome and brief remarks by Yale Divinity School Dean Greg Sterling.
This event is presented by Yale Divinity School and Yale School of Forestry & Environmental Studies, and is co-sponsored by the Yale Club of Georgia, with special thanks to The Cathedral of St. Philip.
---
Announcing #ClimateYDS – a social media project focusing on student response to the climate crisis
To all YDS students,
This coming March in Atlanta, YDS is hosting an important panel discussion on climate change. We want you to be part of the conversation!
In the runup to the event, the YDS communications office is inviting students to share their perspectives, via video and/or print, on social media. We would like to hear your answers to any of the following questions. Some answers might be shared at the event or in an article for the YDS website and our online news magazine.
When it comes to climate change …
What gives you hope?
What scares you?
What are you doing to confront the crisis? (Please cite a moral/ethical issue if it's an important part of your answer.)
Who strongly influences you on this issue, whether it's a public figure or a person in your life?
How is climate change affecting you or people in your life?
We urge you to share your answers the following two ways:
Video
Make a video of yourself answering any of these questions and post it on social media. For Facebook, post the video as a comment beneath this post on the YDS Facebook page.  Keep your answers to 30 seconds or less and make each answer a separate video. Begin the videos by repeating the question and then launching into your concise response. On Twitter, post the video to your own feed, using the hashtag #ClimateYDS and tagging @YaleDivSchool.
Print
Write brief answers (no more than 50 words) to any of the questions and post them on Twitter and/or Facebook. On Twitter, please use the hashtag #ClimateYDS and tag @YaleDivSchool. On Facebook, share your answers as comments beneath this post.  Make each answer a separate post, beginning with a recitation of the question. You may also take a screenshot or photo of your written answers and share as an image in your posted response.
And if all else fails simply send us your answer. We'll post it for you!
Questions? Suggestions? Please email Tom Krattenmaker or Campbell "Brock" Harmon.