One of the highlights of our annual convocation is the chance to participate again in worship with former classmates. Please join alumni and friends and take part in this service of the word, not only to reminisce, but to share together our ongoing experience of worship.
---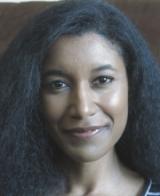 Andover Newton Seminary at Yale Welcome and Opening Convocation Worship with Carolyn Roberts, an Andover Newton alumna recently appointed to the Yale faculty
10:00 a.m. - 11:30 a.m., Oct. 17, Marquand Chapel
Berkeley Morning Prayer with Eucharist
8 a.m. each day, Oct 17-20, St. Luke's Chapel, Berkeley Center, 363 St. Ronan Street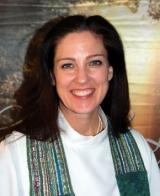 Berkeley Evensong and Presentation of Honorary Degrees
5 p.m., Oct. 17, Marquand Chapel; 
Reception to follow in Common Room.
Worship, with sermon by Ginger Gaines-Cirelli '96 M.Div., Senior Pastor of the Foundry United Methodist Church, Washington, D.C.
9:30 a.m., Oct. 18, Marquand Chapel
Sung Morning Worship
9:30 a.m., Oct. 19, Marquand Chapel