GREGORY E. STERLING
DEAN OF YALE DIVINITY SCHOOL
LILLIAN CLAUS PROFESSOR OF NEW TESTAMENT
Key areas of interest:
Progressive Christianity in contemporary public
Challenges facing theological education
Early Christianity and its relationship with Second Temple Judaism
Diversity in higher education and society
Christianity and climate change
Dean Sterling, a New Testament scholar with a specialty in Hellenistic Judaism, concentrates his research on the writings of Philo of Alexandria, Josephus, and Luke-Acts, with a focus on the ways in which Second Temple Jews and early Christians interacted with one another and with the Greco-Roman world. He assumed the deanship in 2012 after more than two decades at the University of Notre Dame, where he served in several capacities at the College of Arts and Letters before becoming the first dean of the independent Graduate School. He has held numerous leadership positions in the Society of Biblical Literature, the Studiorum Novi Societas, and the Catholic Biblical Association. He is a minister in the Churches of Christ and serves in several leadership roles for his own denomination in addition to his other responsibilities.
Sterling's leadership of YDS has been distinguished by his commitment to adding the voice of theology and progressive Christianity to the public discourse, including popular writings for publications including the New York Times. His tenure is also marked by his School's success in bringing unprecedented levels of diversity to the student body, faculty, and curriculum of YDS and his commitment to sustainability in the curriculum and operations of the School.
---
MIROSLAV VOLF
HENRY B. WRIGHT PROFESSOR OF SYSTEMATIC THEOLOGY, FOUNDING DIRECTOR OF YALE CENTER FOR FAITH & CULTURE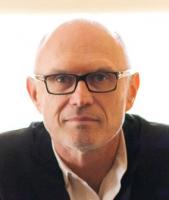 Key areas of interest:
Theology of joy and the good life
Christian-Muslim understanding
faith in public life
intersection of faith and globalization
Professor Volf is the founding Director of the Yale Center for Faith and Culture. His books include Allah: A Christian Response (2011); Free of Charge: Giving and Forgiving in a Culture Stripped of Grace (2006); Exclusion and Embrace: A Theological Exploration of Identity, Otherness, and Reconciliation (1996), a winner of the 2002 Grawemeyer Award; and Flourishing: Why We Need Religion in a Globalized World (2016). A member of the Episcopal Church in the United States and the Evangelical Church in his native Croatia, Volf has been involved in international ecumenical and interfaith dialogues and participates in the Global Agenda Council on Values of the World Economic Forum. He regularly teaches and lectures in Central and Eastern Europe, Asia, and across North America.
---
TERESA BERGER
PROFESSOR OF LITURGICAL STUDIES AND THOMAS E. GOLDEN, JR., PROFESSOR OF CATHOLIC THEOLOGY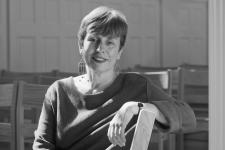 Key areas of interest:
worship in digital spaces
issues in present-day Catholic Church
gender in church and theology
Professor Berger teaches in the field of liturgical studies and in Catholic theology; she holds doctorates in both fields.  Her scholarly interests for many years lay at the intersection of these disciplines with gender theory. More recently, Professor Berger has turned her attention to liturgical practices in digital worlds.  Her book @ Worship was published by Routledge in the summer of 2017.  Other publications include Gender Differences and the Making of Liturgical History (2011); Fragments of Real Presence (2005); Dissident Daughters: Feminist Liturgies in Global Context (2001); and a video documentary, Worship in Women's Hands (2007). Professor Berger has also served as editor of the volume of essays titled Liturgy in Migration: From the Upper Room to Cyberspace (2012). An active Roman Catholic, Professor Berger regularly writes for the liturgy blog "Pray Tell." Originally from Germany, she has been a visiting professor at the Universities of Mainz, Münster, Berlin, and Uppsala. In 2003, she received the distinguished Herbert Haag Prize for Freedom in the Church.
---
TISA WENGER
ASSOCIATE PROFESSOR OF AMERICAN RELIGIOUS HISTORY
Key areas of interest:
Politics of religious freedom
Intersection of race, religion, and politics
Religious encounters/conflicts in the U.S. West
Professor Wenger's research and teaching interests include religious encounters in the nineteenth- and twentieth-century United States, especially the U.S. West; the cultural politics of religious freedom; and the intersections of race, religion, and empire in American history. Her books are We Have a Religion: The 1920s Pueblo Indian Dance Controversy and American Religious Freedom (2009) and Religious Freedom: The Contested History of an American Ideal (2017). Her current research asks how colonial encounters made and re-made both indigenous and white settler religion in the early national United States. 
---
HAROLD W. ATTRIDGE
STERLING PROFESSOR OF DIVINITY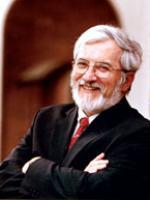 Key areas of interest:
Contemporary New Testament Scholarship
Contemporary issues in Catholic Church
The Study of Gnosticism
Early Christian Fiction
Pilgrimage on the Camino de Santiago
Early Christianity in Asia Minor
Harold Attridge served as Dean of Yale Divinity School from 2002 to 2012 and is a leading scholar in New Testament interpretation, Hellenistic Judaism, and the history of the early church. The author of numerous books and articles, Prof. Attridge was also the general editor for the Harper Collins Study Bible, used by students worldwide. He has been active in the Society of Biblical Literature and served as president of the society in 2001, and in the Catholic Biblical Association, of which he was president in 2011–12.
---
JOEL S. BADEN
PROFESSOR OF HEBREW BIBLE
Key areas of interest:
What Use is the Bible?
The Historical David
Who Wrote the Bible?
Joel Baden is a specialist in the Pentateuch, Biblical Hebrew, and disability theory in biblical studies. He is the author of numerous books, including Bible Nation: The United States of Hobby Lobby (with Candida Moss; Princeton University Press, 2017). The Historical David: The Real Life of an Invented Hero, and Reconceiving Infertility: Biblical Perspectives on Procreation and Childlessness. Prof. Baden regularly writes for The Atlantic Monthly, Slate, The Los Angeles Times, Politico, CNN.com, and The Daily Beast, and he is currently editing The Oxford Handbook of the Pentateuch, as well as writing forthcoming commentaries on the books of Deuteronomy and Exodus.
---
BRUCE GORDON
TITUS STREET PROFESSOR OF ECCLESIASTICAL HISTORY 
Key areas of interest:
The Reformation at 500
Christianity Today and Tomorrow
A native of Canada, Bruce Gordon taught at the University of St. Andrews in Scotland where he was professor of modern history and deputy director of the St. Andrews Reformation Studies Institute. Gordon's research and teaching focus on European religious cultures of the late-medieval and early-modern periods, with a particular interest in the Reformation and how it was understood by the people of its time. He is author of numerous books, most recently John Calvin's Institutes of the Christian Religion, which looks at how, from the sixteenth century to the age of YouTube, of one of the defining works of the Reformation has been understood and interpreted.
---
JOYCE MERCER
PROFESSOR OF PASTORAL CARE AND PRACTICAL THEOLOGY
Key areas of interest:
Moral Injury: Caring for One Another in Today's "Post-Deployment" Society

Raising Children with an Open, Life-Affirming Faith
Are We Addicted to Everything? Addiction and Spirituality in Contemporary Culture
All Stressed Out: How Caring Communities Matter More Than Ever
Religion and Psychology: 5 Points of Connection
Joyce Ann Mercer's work focuses on practices of care in diverse contexts and situations, including post-conflict areas of southeast Asia, children in the consumer culture of the US, addictions in family systems, and the religious lives of adolescent girls. Prof. Mercer's current book project with Oxford University Press is based on a congregational study of churches in conflict with their denominations over sexuality. Prof. Mercer, an ordained minister in the Presbyterian Church USA, remains active in parish ministry, most recently as a parish associate for pastoral care with older adults.
---
PETER S. HAWKINS
PROFESSOR OF RELIGION AND LITERATURE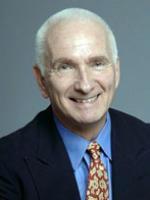 Key areas of interest:
The Bible and its Literary Afterlife
Psalms
Dante Now: A Professor's 21st-Century Perspective
Professor Hawkins' work has long centered on Dante, including Dante's Testaments: Essays on Scriptural Imagination (winner of a 2001 AAR Book Prize). In 2007, Prof. Hawkins was invited to give the prestigious Beecher lecture on preaching, in which Dante featured prominently, and this was later expanded into the book Undiscovered Country: Imagining the World to Come. He writes regularly for The Christian Century's "Living by the Word" column and, while at Boston University, he won the Metcalf Prize for Excellence in Teaching.
---
WILLIE JENNINGS
ASSOCIATE PROFESSOR OF SYSTEMATIC THEOLOGY AND AFRICANA STUDIES
Key areas of interest:
The Origins of Race
Liberation Theologies
Cultural Identities
Writing in the areas of liberation theologies, cultural identities, and anthropology, Willie Jennings has authored more than 40 scholarly essays and nearly two-dozen reviews, as well as essays on academic administration and blog posts for Religion Dispatches. His book The Christian Imagination: Theology and the Origins of Race won the American Academy of Religion Award of Excellence the year after it appeared and, in 2015, the Grawemeyer Award in Religion, the most significant prize for a theological work in North America. He is an ordained Baptist minister.
---
CAROLYN J. SHARP
PROFESSOR OF HOMILETICS
Key areas of interest: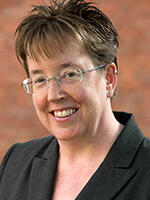 Artful Rhetoric for the Common Good
Building Community Through the Study of Sacred Texts
Prophetic Witness in Communities of Conviction
Professor Sharp's research explores aspects of the composition and theology of the Hebrew Bible. She is interested in literary analysis, the study of preaching, feminist interpretation, and emancipatory pedagogy. Prof. Sharp has authored, edited, and co-edited several books, and her current projects include upcoming commentaries on Joshua, Jeremiah 26–52, Jonah, Micah, and prophetic literature. An Episcopal priest, she serves at St. Thomas's Episcopal Church in New Haven, and she is active in the Society of Biblical Literature and the Society of Biblical Theologians.
---
KATHRYN TANNER
FREDERICK MARQUAND PROFESSOR OF SYSTEMATIC THEOLOGY
Key areas of interest: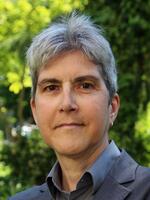 Christianity and the New Spirit of Capitalism

Ethics and Economics
Kathryn Tanner's research relates the history of Christian thought to contemporary issues of theological concern using social, cultural, and feminist theory. She is the author of multiple books and scores of scholarly articles and chapters in books that include The Oxford Handbook of Systematic Theology, which she co-edited. She serves on the editorial boards of Modern Theology, International Journal of Systematic Theology, and Scottish Journal of Theology, and is a former co-editor of the Journal of Religion. For eight years she has been a member of the Theology Committee that advises the Episcopal Church's House of Bishops.
---
EBONI MARSHALL TURMAN
ASSISTANT PROFESSOR OF THEOLOGY AND AFRICAN AMERICAN RELIGION
Key areas of interest:
The Future of the Black Church & Black Lives Matter
Sexual-gender Discrimination in the Church
What is Womanist theology & Why does it matter?
Eboni Marshall Turman's research interests include womanist/feminist liberation theologies and ethics, the black radical tradition, black womanist aesthetics, and dogmatics in the African American Christian tradition. An ordained minister in the National Baptist Convention, USA, she frequently preaches at churches around the country. The author of Toward a Womanist Ethic of Incarnation: Black Bodies, the Black Church, and the Council of Chalcedon and over a dozen scholarly articles, she is currently working on her new book: A Womanist Companion.