November 9, 2022
Lynn Sullivan-Harmon, Associate Dean for Diversity, Equity, and Inclusion, made the following announcement today to the YDS community.
-----
Dear Colleagues,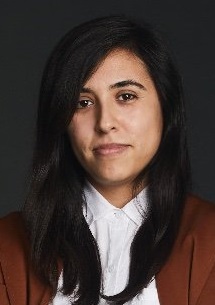 I am excited to announce the arrival of Pricila Chavez Lara '20 M.A.R., our new Graduate Assistant for DEIB. In their new role, Pri (they/she) will work with me to implement the Divinity School's DEIB plans and develop mechanisms to assess our programs and practices, among other responsibilities. 
Born in Mexico, Pri is a musician, educator, scholar, and human rights activist. Pri earned a Bachelor of Arts magna cum laude in Music from the University of California, Riverside, a teaching credential and M.A. in Teaching from the Longy School of Music of Bard College, and an M.A.R., with a concentration in Women's/Gender/Sexuality Studies, at YDS, in addition to a Certificate from our Black Church Studies program.
Previously, Pri was the Director of Parish Life and Action at Saint Peter's Church in New York City and the Board Liaison and Chair for Inclusion, Diversity, Equity, and Access at the United Nations Association of San Diego. They were the founder of the Hemet Youth Orchestra, which aimed to use music as a vehicle for social change, and the founder of Spark3D Camp for kids, a 3D-printing camp exploring the use of plastic and its impact on the environment. In their free time, they participate in on-the-ground protests against unjust immigration policies and climate injustices, and travel to explore the connectedness of society and humanity.
Sponsored by the Office of Diversity, Equity & Inclusion, the one-year Graduate Assistant position was created to mentor and develop future leaders in DEIB and strengthen our ability to respond to the needs of students, faculty, staff, and alums. 
Please join me in welcoming Pri back to YDS! 
Sincerely,
Lynn Sullivan-Harmon
Associate Dean for Diversity, Equity, and Inclusion