Register now for Convocation and Reunions 2017!
2017 Alumni Award Winners
Sharon Watkins '84 M.Div. — Distinction in Congregational Ministry
David Bartlett '67 B.D. — Distinction in Theological Education
James Antal '78 M.Div. — William Sloane Coffin Award for Peace and Justice
Rena Karefa-Smart '45 B.D. — Lux et Veritas
---
Distinction in Congregational Ministry — Sharon Watkins '84 M.Div.
At the heart of YDS is the commitment to train women and men for the lay and ordained ministries of the Christian church. The award for Distinction in Congregational Ministry is awarded to a lay or ordained individual who has shown exceptional pastoral competence in the work of developing the ministry and mission of local congregations.
Sharon Watkins is General Minister and President of the Christian Church (Disciples of Christ) in the United States and Canada. She is an inspirational preacher, teacher, and facilitator who devotes her considerable skills to the wholeness of the church, reconciling differences and helping the church retain its clarity of mission and identity in a variety of religious and ecumenical settings. Upon her election in 2005, she was the first female head of a mainline denomination. At the 2011 General Assembly, she was re-elected to a second six-year term, which will extend to July 2017. Watkins is the author of Whole: A Call for Unity in Our Fragmented World (Chalice Press, 2014).
---
Distinction in Theological Education — David Bartlett '67 B.D.
One of the finest traditions of YDS is the excellence of its faculty. Thus, the recipient of the award in Theological Education will be an individual whose scholarship, teaching or leadership and contributions to vocational formation for ministry reflect the best of YDS traditions.
David L. Bartlett is the J. Edward and Ruth Cox Lantz Professor Emeritus of Christian Communication at Yale Divinity School and Distinguished Professor Emeritus of New Testament at Columbia Theological Seminary. An ordained minister in the American Baptist Churches, USA, Bartlett has served as the senior minister of congregations in Minnesota, Illinois, and California. From 1990 to 2005, Bartlett served at YDS on the faculty as well as in administrative roles including Associate Dean of Academic Affairs and Dean of Academic Affairs. Bartlett has published numerous books and scholarly articles. His books include such notable works as Ministry in the New Testament (Fortress-Augsburg, 1993), Romans: Westminster Bible Companion (Westminster/John Knox, 1995), and Between the Bible and the Church (Abingdon, 1999). Bartlett delivered the Beecher Lectures, entitled "What's Good About This News?" in 2001, published as What's good about this news? : preaching from the Gospels and Galatians. Louisville, Ky.: Westminster John Knox Press, 2003.
---
William Sloane Coffin '56 Award for Peace and Justice - James Antal '78 M.Div.
The Coffin award is given in honor of the life and ministry of William Sloane Coffin, former Chaplain to the University and one of the 20th century's most significant religious leaders. The recipient of the Coffin award will be someone who shares Coffin's passionate and prophetic witness, a courageous devotion to the dignity and worth of all persons, and who has made a notable contribution to the work of peace and reconciliation.
Jim Antal '78 M.Div. is Conference Minister and President of the Massachusetts Conference of the United Church of Christ. Since he was called in 2006, Antal's leadership has been especially noteworthy in the areas of the environment and climate change. Most recently, he authored a UCC resolution to divest from fossil fuel companies, which was successfully passed at the UCC's Synod in July 2013. Antal formerly served as senior minister of Plymouth Church in Shaker Heights, Ohio. The holder of a D.Min. from Andover Newton, he is the winner of the Rabbi Murray Rothman Prize for his contributions to interfaith community relations and the author of Considering a New Call: Ethical and Spiritual Challenges for Clergy (Alban Institute, 2000).
---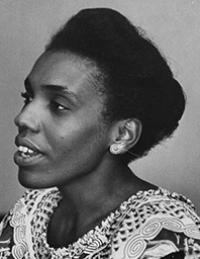 Lux et Veritas - Rena Weller Karefa-Smart '45 B.D.
The Lux et Veritas award is given to someone who has demonstrated excellence and distinction in applying the compassion of Christ to the diverse needs of the human condition through the wider church, institutional ministries, ecumenical organizations, not-for-profit organizations, government, or industry.
The first black woman to graduate from YDS, Rena Karefa-Smart has been a champion for global ecumenism over the course of her long and distinguished career. An attendee of the first Assembly of the World Council of Churches, she has served as an Episcopal priest and a minister in the African Methodist Episcopal Church, as Ecumenical Officer for the Episcopal Diocese of Washington, as Professor of Ethics at Howard University, and as an associate of the Center for Theology and Public Policy in Washington, D.C.  Dr. Karefa-Smart's pioneering presence and subsequent success have paved the way for generations of black women at YDS.
Mary Beth Mills-Curran
Alumni Relations Program Assistant