2016 Alumni Award Winners
Emily Scott '06 M.Div. — Distinction in Congregational Ministry
Judy Fentress-Williams '90 M.Div. — Distinction in Theological Education
Charles King '83 M.Div. '89 J.D. — William Sloane Coffin Award for Peace and Justice
Robert K. Massie, Jr. '82 M.Div. — Lux et Veritas
---
Distinction in Congregational Ministry— Emily Scott '06 M.Div.
At the heart of YDS is the commitment to train women and men for the lay and ordained ministries of the Christian church. The award for Distinction in Congregational Ministry is awarded to a lay or ordained individual who has shown exceptional pastoral competence in the work of developing the ministry and mission of local congregations.
Emily Scott is the founding pastor of St. Lydia's, a dinner church in Brooklyn where her congregation worships around a sacred meal that they cook and eat together. She describes her ministry as "creating space for moments of transcendence through ritual." Her worship has been described as innovative and an example of ways to engage the millennial generation. Trained as a liturgist and musician at YDS and the Institute of Sacred Music, Rev. Scott founded St. Lydia's in collaboration with colleague Rachel Pollak and congregants in 2009, and was ordained as a pastor in the Evangelical Lutheran Church in America in 2012.
---
Distinction in Theological Education—Judy Fentress-Williams '90 M.Div.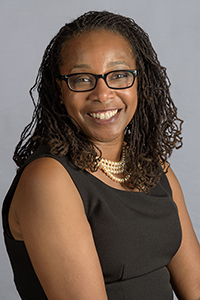 One of the finest traditions of YDS is the excellence of its faculty. Thus, the recipient of the award in Theological Education will be an individual whose scholarship, teaching or leadership and contributions to vocational formation for ministry reflect the best of YDS traditions.
Judy Fentress-Williams is Professor of Old Testament at Virginia Theological Seminary. She is a widely published author, primarily exploring a literary approach that celebrates the multiple voices and intertextuality of scripture. She recently published a commentary on the book of Ruth for the Abingdon Old Testament Commentary Series and she is the Old Testament Editor for the CEB Women's Bible.
Prior to her appointment at Virginia Seminary, Judy was a member of the faculty of Hartford Seminary from 1994-2002 as Professor of Hebrew Bible. She was also the director of the Black Ministries Program, a certificate program designed to meet the needs of African-American clergy and laity in the greater Hartford area.
Dr. Fentress-Williams received her Ph.D. in Hebrew Bible from Yale University in 1999, her M.Div. from Yale Divinity School in 1990, and her A.B. in English from Princeton University in 1984.
In 2012, Dr. Fentress-Williams became a part of the ministerial team of the Alfred Street Baptist Church a historical in Alexandria, VA. An ordained Baptist minister, she brings her passion for an equipped and informed laity to her work there.
---
William Sloane Coffin '56 Award for Peace and Justice - Charles King '83 M.Div. '89 J.D.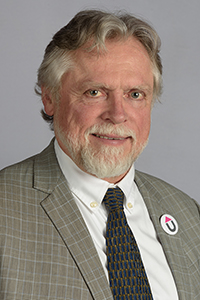 The Coffin award is given in honor of the life and ministry of William Sloane Coffin, former Chaplain to the University and one of the 20th century's most significant religious leaders. The recipient of the Coffin award will be someone who shares Coffin's passionate and prophetic witness, a courageous devotion to the dignity and worth of all persons, and who has made a notable contribution to the work of peace and reconciliation.
Charles King is an important figure in the nonprofit and social justice world who has been on the forefront of efforts to address HIV/AIDS, homelessness, and healthcare. He is a founding member of Act Up, (AIDS Coalition to Unleash Power), and a cofounder of Housing Works, a New York City-based nonprofit dedicated to serving the city's homeless men, women, and children living with HIV and AIDS.
---
Lux et Veritas - Robert K. Massie, Jr. '82 M.Div.
The Lux et Veritas award is given to someone who has demonstrated excellence and distinction in applying the compassion of Christ to the diverse needs of the human condition through the wider church, institutional ministries, ecumenical organizations, not-for-profit organizations, government, or industry.
Robert Massie is Executive Director of Sustainable Solutions Lab, an organization committed to promoting security, prosperity, and justice by focusing on climate change and social inequality. He is an ordained Episcopal priest, lifelong social activist, and award-winning author. His book about the American anti-Apartheid movement, Loosing the Bonds, received the distinguished Lionel Gelber Prize, considered the world's highest honor for non-fiction. Prior to his current position, Dr. Massie taught at Harvard Divinity School and the University of Cape Town; served as chaplain at Grace Episcopal Church (NY) and minister at Christ Episcopal Church (MA); and held senior leadership positions in multiple organizations committed to sustainability and social justice, including Ceres, the Global Reporting Initiative, the Investor Network on Climate Risk, and the New Economy Coalition. He has received a Senior Fulbright Research Award, the Boryana Damyanova Award for Corporate Social Responsibility, and the Joan Bavaria Award for Building Sustainability in Capital Markets.
Mary Beth Mills-Curran
Alumni Relations Program Assistant