2019 Alumni Award Winners–TBA
2018 Alumni Award Winners
Molly Baskette '96 M.Div.—Distinction in Congregational Ministry
Stephen G. Ray, Jr. '93 M.Div., '00 Ph.D.—Distinction in Theological Education
Cara Alison Cunningham '84 M.Div.—William Sloane Coffin Award for Peace and Justice
Jimmy Canton '93 M.A.R.—Lux et Veritas
---
Distinction in Congregational Ministry — Molly Baskette '96 M.Div.
At the heart of YDS is the commitment to train women and men for the lay and ordained ministries of the Christian church. The award for Distinction in Congregational Ministry is awarded to a lay or ordained individual who has shown exceptional pastoral competence in the work of developing the ministry and mission of local congregations.
Molly Baskette is the senior minister of First Church Berkeley UCC in Berkeley, Calif., where nonagenarian Nobel laureates worship with trans activists with pink hair and young multiracial adoptive families. Baskette has worked in ministry her entire adult life, in settings including Mexican orphanages, large suburban Anglo churches, urban multiracial churches, and, immediately before First Church Berkeley, First Church Somerville in Somerville, Mass. An author, Baskette has written books on church renewal, spiritual transformation, grief, and parenting. As a cancer survivor, she is now at work on a memoir of faith and survivorship. In addition to pastoring, she serves as a senior consultant for the Center for Progressive Renewal and coaches individuals and church teams via webinars and in-person trainings.
---
Distinction in Theological Education—Stephen G. Ray, Jr. '93 M.Div., '00 Ph.D. 
One of the finest traditions of YDS is its commitment to excellence in all dimensions of theological education. This award recognizes alumni whose scholarship, teaching or leadership and contributions to vocational formation for ministry reflect the best traditions of YDS and its distinguished faculty.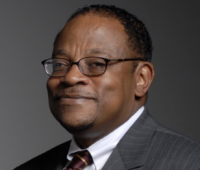 Stephen G. Ray became the 13th president of Chicago Theological Seminary in February 2018. Prior to being called to lead CTS, Ray served as the Neal F. and Ila A. Fisher Professor of Systematic Theology at Garrett-Evangelical Theological Seminary. Well known for his articles on Christology, race, and the Black experience, Ray is author of Do No Harm: Social Sin and Christian Responsibility, a contributor to Constructive Theology: A Contemporary Approach to Classical Themes, and co-author of Black Church Studies: An Introduction. He is president of the Society for the Study of Black Religion; past co-chair of the Workgroup on Constructive Theology; and a former member of the executive committee of the Black Religious Scholars Group. Ray serves on the review boards of Conversations in Religion and Theology and Westminster/John Knox Press and is member of the American Academy of Religion. An ordained minister of the United Church of Christ, Ray has received numerous awards, including Yale Divinity School's Hooker Fellowship for Excellence in Theological Studies and Yale University's University Fellowship, in addition to his being named to Morehouse College's Martin Luther King, Jr. International Collegium of Scholars in 2008.
---
The William Sloane Coffin '56 Award for Peace and Justice—Cara Alison Cunningham '84 M.Div.   
The Coffin award is given in honor of the life and ministry of William Sloane Coffin, former Chaplain to the University and one of the 20th century's most significant religious leaders. The recipient of the Coffin award will be someone who shares Coffin's passionate and prophetic witness, a courageous devotion to the dignity and worth of all persons, and who has made a notable contribution to the work of peace and reconciliation.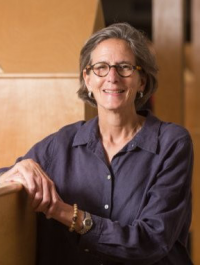 Chief Executive Officer of Columbus House, Alison Cunningham is widely recognized as one of the most astute and passionate advocates for homeless people and their needs. Her first job was at Janus House, a shelter for runaway homeless youth in Bridgeport. After two years there, she went to work as a case manager for Columbus House in New Haven. Deeply moved by the poverty and disenfranchisement she observed, she found it to be incredibly rewarding to watch the transition from homelessness to being housed. In 1998, Alison was asked to lead Columbus House, which provides solutions to homelessness. Under her dynamic leadership, Columbus House has grown to include shelter and permanent supportive housing services and has partnered with Yale New Haven Hospital to provide respite care for newly discharged hospital patients who were unstably housed. Alison handles the multiple roles required to run her complex agency with calm competence, humor, intelligence and unparalleled poise and grace.
---
Lux Et Veritas—Jimmy Canton '93 M.A.R.
The Lux et Veritas award is given to someone who has demonstrated excellence and distinction in applying the compassion of Christ to the diverse needs of the human condition through the wider church, institutional ministries, ecumenical organizations, not-for-profit organizations, government, or industry.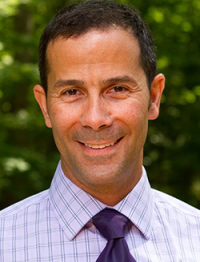 Jimmy Canton has served as Chief Executive Officer of the Hole in the Wall Gang Camp since 2002, providing the "magic of camp" to tens of thousands of seriously ill children and their families. Founded in 1988 by actor Paul Newman, the organization has grown dramatically under Canton's leadership, now serving more than 20,000 seriously ill children and family members throughout the Northeast each year—at summer sessions and Family Weekends at the facility in Ashford, Conn., at bedsides in more than 40 hospitals and clinics, and in camper homes and communities. A cabin counselor during the Camp's very first summer, Canton later served as a unit leader, assistant camp director, and then camp director before being appointed Chief Executive Officer in 2002. Jimmy Canton has been at the forefront of much of this growth and innovation over the years. The hospitality of Camp helps campers and their families feel whole again, able to return to day-to-day life with renewed courage and hope.
Mary Beth Mills-Curran
Alumni Relations Program Assistant