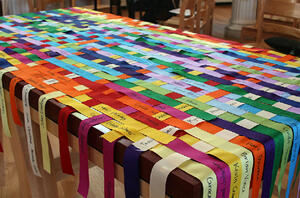 By history, intention, and design, the Yale Divinity School community embraces a wide range of Christian traditions. Committed to serving church and world, it also welcomes people of various religious and nonreligious traditions, drawing wide the circle to include myriad perspectives.
Seeking to foster the knowledge and love of God through critical engagement with the traditions of the Christian churches, the Divinity School upholds the value of broad inclusivity and diversity in our academic, worship, and communal life.
We celebrate the fullness of race and color; denominational, political, theological, and cultural difference; the range of expressions of sexual and gender identity; and the varied voices that come with age, life experience, national and community service, and socioeconomic status.
In ecumenical conversation and in the space created that crosses traditionally entrenched positions, profound educational value is gained and diverse perspectives are presented.
To this end, we foster inclusivity and diversity through our academic, social, and spiritual practices. At the core of our intention is the deliberate encouragement of conversation across the lines of difference; attention to offering access to all aspects of our common life; consistent sensitivity to the uniqueness of each person's background; and particular attentiveness to our words in speech, writing, prayer, and praise.
We value the worth and dignity of every member of the Divinity School community, as we build an environment where inclusivity and diversity are central and consistently affirmed.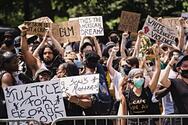 Follow the ongoing crisis response to the complex issues of theology and race.
Combating racism timeline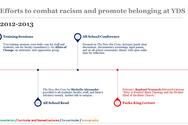 Trace the ongoing efforts to combat racism and promote belonging at YDS.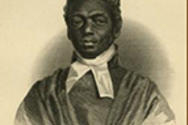 Explore photo galleries to learn more about the Divinity School's distinguished alumni of color and the "firsts" of various categories. These collections are ongoing projects updated as new research is made available. Current YDS students and researchers are invited to take part in these projects.