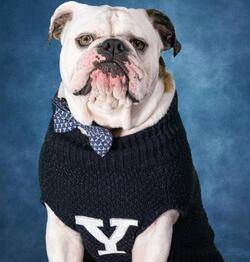 The application for admission to Yale Divinity School is now available.
Application Procedure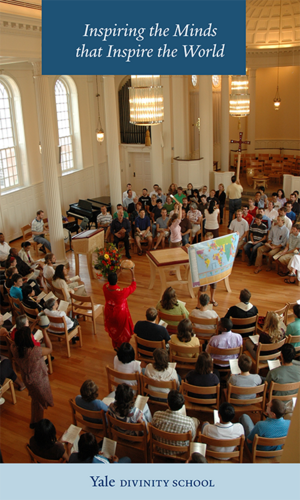 A link to the online form will be provided at the top of this page when the application process is ready and available in early Fall.
Yale Divinity School welcomes applications from applicants all over the world who have earned a baccalaureate degree from an accredited national and international college or university. 
Applicants to Yale Divinity School programs are evaluated on the basis of academic ability and potential to do graduate study work; leadership qualities; spiritual maturity;  interpersonal communication skills; seriousness of purpose; personal initiative; and creativity.
The YDS admissions application is an online process and all applications are submitted through the YDS Admissions Office. 
*Special Note*. Applicants who wish to study at both YDS and ISM MUST complete and submit separate applications to each. The ISM application can be found online at https://ism.yale.edu/admission-graduate-study.
YDS students who participate in the Andover Newton Seminary at YDS, Berkeley Divinity School at Yale, or Institute of Sacred Music programs all receive their degrees from Yale Divinity School. Applicants who are interested in participating in the Andover or Berkeley programs must indicate their interest in those specific programs on the YDS application.
YDS students may also enroll in joint-degree programs with certain other Yale schools or in our approved joint-degree program in the school of social work at the University of Connecticut. In all cases, admission decisions are made independently by YDS and each of the partner schools or universities.
YDS currently has agreements for joint-degree programs with the schools of the Environment, Law, Management, Medicine, Nursing, and Public Health. Depending upon the program, students may either be required to apply to the schools simultaneously in the same year or have the option of applying sequentially in different years. Students interested in pursuing a joint degree through the school of social work at the University of Connecticut are encouraged to apply to YDS and that school at the start of the application period in the fall. More information on joint degrees is available under Interdisciplinary Study, in the chapter Other Curricular Considerations.
Persons interested in doctoral studies in religion may apply through the Office of Graduate Admissions of the Yale Graduate School of Arts and Sciences, PO Box 208323, New Haven CT 06520-8323 graduate.admissions@yale.edu .
Application Instructions
The application and all accompanying documents including letters of recommendation and transcripts must be submitted electronically. 
Applicants to YDS must adhere to the following guidelines below for submission of materials and processing of applications.
Completed application form. The application form can be accessed online in early Fall. A link to the online form will be provided at the top of this page when the application process is ready and available. The application form is comprised of the following:
A Personal Statement. Applicants must submit a personal statement (maximum two pages/double- spaced) apprising the Admissions Committee of reasons for considering theological education, of formative influences in making this decision, of vocational objectives, and of ways in which the Divinity School's resources can prepare applicants to meet their stated objectives.
Academic Writing Sample. An academic writing sample is required (maximum five pages, 12 point double-spaced, not including citation pages), that illustrates the applicant's ability to analyze and argue on a particular subject.
Letters of Recommendation. Three letters of recommendation are required. Recommendation letters must be current and address the applicant's potential for the degree program to which application is being made. For Master of Divinity applicants, two letters should address academic potential. For Master of Arts in Religion and Master of Sacred Theology applicants, all three letters should address academic potential. Letters must be submitted by recommenders through the application online system when they have been designated. Letters from Career Service dossiers will not be accepted.
Transcripts. Transcripts from each college, university, and professional school attended and/or graduated must be submitted as part of the application process. For purposes of evaluating the application, unofficial copies of all transcripts should be uploaded to the online application portal.
Résumé. A current résumé or curriculum vitae must be submitted.
English Language Proficiency Requirement.

Yale Divinity School requires the IELTS scores from all applicants for whom English is not the primary or native language, and who did not complete their baccalaureate degree at an institution where the sole/primary language of instruction is English. IELTS Band scores must be a minimum 7.0 in each area. Results must be received before January 15 for priority applications or February 1 for standard applications. IELTS scores may be submitted electronically. 
Scores from the TOEFL are not accepted.

Fees. Applications submitted by the priority deadline, January 15, will include a nonrefundable fee of $50 (U.S.), payable online by credit card. Applications submitted without payment of the application fee will not be processed. Applications submitted after the priority deadline require a nonrefundable fee of $75 (U.S.).
Students applying for financial aid (need-based scholarships and loans) should download the financial aid application at Applying for Financial Aid. The application deadline is March 1. Applications received after the deadline will be considered on a funds-available basis.
The Admissions Committee encourages, but does not require, personal interviews during the application process.
If you have questions about the application or the application instructions please do not hesitate to contact the Admissions Office at 203-432-5360 or e-mail divinity.admissions@yale.edu.