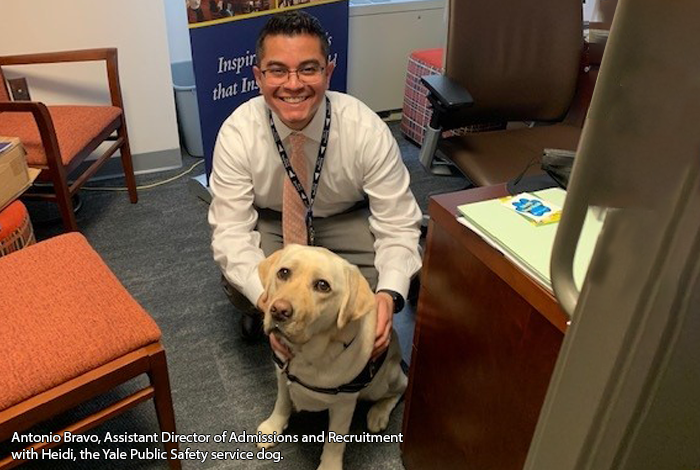 Visit Us
Come and Experience the YDS Community!
Visit and Connect
Welcome to Yale Divinity School - Inspiring the Minds that Inspire the World!
Campus Visits
We are excited to learn about your interest in Yale Divinity School! We are happy to let you know that as health and safety conditions permit, we will be hosting in-person campus visits for fully vaccinated guests this year. If you plan to visit New Haven, please register for a Yale Divinity School campus visit. All visitors must carry vaccination and booster documentation and be prepared to provide it if asked. Also, all visitors must agree to adhere to university mask guidance and all other university health and safety guidelines. We look forward to welcoming you to Sterling Divinity Quadrangle soon!
We encourage you to explore our list of events and visit opportunities below. If you have any questions, please do not hesitate to contact the admissions office or call (203) 432-5360. We look forward to connecting with you very soon!
Please check this page frequently, as we will be sharing ongoing opportunities for you to engage with current students, staff, alumni and faculty.
Weekly Information Webinars
Come and join one of our weekly information sessions to learn about Yale Divinity School. This virtual information session will provide an overview of our programs offered, student and community life at Yale, financial aid and more. Register now!
Connect with our Asst. Director of Admissions & Recruitment
Want to learn more about Yale Divinity School in depth? Register for a conversation with Antonio Bravo, our Assistant Director of Admissions & Recruitment. He is happy to hear about you and your dreams and aspirations and is ready to discuss all things YDS and what makes us a unique environment for graduate theological education. 
Connect with one of our Admissions Student Assistants
Have questions about student life at YDS? We invite you to chat with one of our Admissions Student Assistants. They are happy to chat with you and answer your questions about the application process, the school, life as a YDS student, etc. Please browse the calendar and sign up to chat with one of them or email our student inbox assistant.divadmissions@yale.edu. 
Chat with our Associate Dean of Admissions & Financial Aid
Is Divinity School part of your calling? Dean Hopie Randall is happy to talk with you about your exploration, discernment, and YDS. Sign up for a session today!
YDS and Partner Schools Joint Virtual Visits & Webinar Events.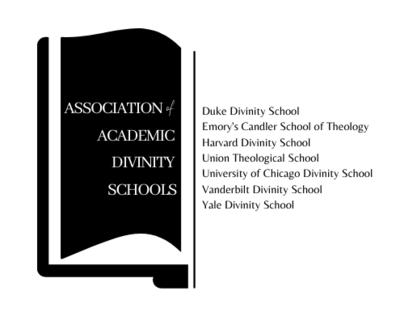 The Association of Academic Divinity Schools (AADS) is a collaborative organization comprised of 7 member schools - Yale Divinity School, Candler School of Theology, University of Chicago Divinity School, Duke Divinity School, Harvard Divinity School, Union Theological Seminary and Vanderbilt Divinity School. The AADS work jointly to provide opportunities for prospective students to learn about graduate studies in religion and offerings at each of the schools.
For the 2023-2024 academic year, AADS joint webinar events will be held on September 14th, October 18th, and November 16th. Registration for the October 18th event will be available soon! 
Abbreviated Weekend Visit Opportunities.
Can't visit the campus during the week? No worries, we got you! We will hold additional weekend Campus Visit options this Fall. The dates for these visits will be announced soon. Here, you will have the opportunity to learn about our programs, hear admissions & financial aid presentations, connect with faculty and current students, get a tour of our beautiful campus and end with a light lunch. Don't hesitate! Come and learn about our vibrant YDS community! Register here.
Virtually explore the campus.
---
Visiting New Haven
If you are visiting the New Haven area, here is some useful information.
Driving Directions
Street address:
409 Prospect Street
New Haven, Connecticut 06511
From I-91 North or South:
Take Exit 3 (Trumbull Street) off I-91
At the end of the ramp go straight on Trumbull Street.
Take a right on Whitney Ave and continue to Edwards St.
Take a left onto Edwards and then a right onto Prospect St.
The Divinity School is in the next block on the right.
Pull into the drive between the two stone pillars and go up the drive a few more yards.
The main entrance will be on your right.
Parking:
There is on-street parking near the Divinity School. We recommend arriving at YDS early to locate parking before your visit. The parking lot at Betts House (Lot 14) is open to the public after 4pm on weekdays and all day on Saturday and Sunday.  
---
Local Mass Transportation
By Train:  New Haven's Union Station, 50 Union Avenue, New Haven, CT
Amtrak and Metro-North Commuter line service New Haven.  Metro-North runs every hour between Grand Central Station in New York City and New Haven (including most local stops).  If you are coming from points other than New York City you should use Amtrak.  Upon arrival at Union Station in New Haven you may take the Yale Blue Shuttle (free) or taxi to the Divinity School.
Amtrak: 800-872-7245
Connecticut Metro-North: 800-638-7646
Metro Taxi: 203-777-7777
By Bus:
Greyhound, Megabus and Peter Pan services New Haven's Union Station (the train station is also the bus station).  
Peter Pan Bus Lines: (800) 343-9999
Greyhound Bus Line: (800) 231-2222
Megabus: us.megabus.com
Metro Taxi: (203) 777-7777
By Plane:
Tweed-New Haven Regional Airport (HVN) is the closest airport to the Divinity School.  US Airways Express is the only airline which services Tweed (six flights in and out daily to and from Philadelphia).  
Bradley International Airport (BDL) in Windsor Locks is approximately one hour from New Haven, but offers a greater choice of airlines including Southwest and most of the major commercial carriers. 
Some individuals also choose to fly into one of the New York area airports (JFK, LaGuardia, or Newark, NJ).  New York's MTA rail service and Connecticut Limo offers ground transportation from all three New York area airports, as well as from Bradley Airport. 
Connecticut Limo: 203-878-2222
www.ctlimo.com
A small discount may apply to online reservations.
---
Places to Stay
Courtyard Marriott (1.3 miles from campus)
30 Whalley Avenue
New Haven, CT
(800) HOLIDAY
(203) 777-6221
Omni New Haven Hotel at Yale (1.3 miles from campus)
155 Temple Street
New Haven, CT 
(800) THE-OMNI
(203) 772-6664
New Haven Hotel (1.4 miles from campus)
229 George Street
New Haven, CT
(203) 498-3100
The Study at Yale (1.5 miles from campus)
1157 Chapel Street
New Haven, CT
(203) 503-3900
The Blake Hotel (1.5 miles from campus)
09 High Street
New Haven, CT
(203) 309-5352
La Quinta Inn & Suites New Haven (2.9 miles from campus)
400 Sargent Drive
New Haven, CT 
(203) 562-1111
New Haven Village Suites (3.6 miles from campus)
3 Long Wharf Drive
New Haven, CT 
(866) 584-0232
(203) 777-5337
Hampton Inn & Suites by Hilton (6.3 miles from campus)
510 Sawmill Road
West Haven, CT 06516
(203) 932-0404
Secondary Attractions
Take a tour of the beautiful Yale campus from 400 feet above New Haven!