Jason Turner, '06 M.Div.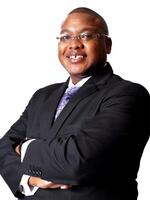 By the divine providence of God, Rev. Dr. J. Lawrence Turner accepted the Call to serve as the 
Senior Pastor of Mississippi Boulevard Christian Church (Disciples of Christ) in Memphis, TN 
on January 13, 2013. For seven years prior to coming to Mississippi Boulevard, his pastoral 
assignment was the Community Baptist Church in New Haven, Connecticut.
A native of Nashville, Tennessee, Dr. Turner holds a Bachelor of Arts degree in Religion and 
Philosophy from Fisk University, was a 2001 United Negro College Fund/Andrew Mellon 
Undergraduate Fellow and a 2002 Fellow of the Fund for Theological Education. He received 
his Master of Divinity degree from Yale University Divinity School and was awarded the 
prestigious H.H. Tweedy Prize for exceptional promise for pastoral leadership. In May 2018, 
Dr. Turner received the Doctor of Ministry degree in Transformative Leadership at the Colgate 
Rochester Crozer Divinity School in Rochester, NY.
Understanding the need for excellence in leadership in today's society, Dr. Turner has 
demonstrated his gifts and talents in various capacities including President of the Yale Divinity 
School Student Council; Vice President of the Connecticut State Missionary Baptist Convention; 
and Chairman of the Board of Commissioners of the Housing Authority of New Haven, CT. In 
2014 and 2017, he was recognized by Outreach Magazine as one of the emerging young leaders 
serving as a senior pastor of a mega church. Leading by example, Dr. Turner is a 2017 graduate 
of the Leadership Memphis Executive Class which prepares and mobilizes leaders to work 
together for the good of the whole community. Most recently, he was selected as a 2019 
Memphis Business Journal 40 UNDER 40 honoree which recognizes men and women under age 
40 in the Memphis and Mid-South area who have made significant contributions to the 
community in the business, professional and civic arenas.
Dr. Turner serves on the Executive Committee of the Memphis Christian Pastors Network, is a 
member of the Yale Divinity School Alumni Board of Directors, Secretary-Treasurer of the 
National Action Network Board of Directors and a member of the Church Health and Perea 
Preschool Board of Trustees. He is a proud member of Omega Psi Phi Fraternity, Inc.
Dr. Turner loves God and is creative in his approach to ministry while being compassionate and 
forward thinking. His strong belief in the importance of family values was shaped by his 
parents—Mrs. Donzetta Webb and the late Rev. James C. Turner, Sr. Dr. Turner lives each day 
believing in the biblical truth of Ephesians 3:20, "Now to him who by the power at work within 
us is able to accomplish abundantly far more than we can ask or imagine…" With God there 
are no limitations!
He is married to the former Bridgett Nicole Bush of Baldwin, New York. They are the excited 
parents of Josiah Lawrence and Savannah Grace Turner.