A panel of three distinguished alum scholars— Keri Day, Alisha Lola Jones, and Jeremy Williams—will present this year's Parks-King Lecture at Yale Divinity School.
The event—titled "From Where We Stand: Envisioning the Future of Black Theology"—will take place at 5:30 p.m. on Friday, February 24, in Niebuhr Hall and will be broadcast at the YDS LiveStream channel. Professor Willie James Jennings will moderate.
The panelists will offer their reflections on the present and future of Black theology and its many publics from their disciplinary and personal vantage points. The emergence and establishment of Black theology in the theological academy remains an astounding development in the history of Western education. This panel of leading scholars will invite the audience to think through the continued significance of Black theology for intellectual formation in the theological academy and beyond. 
Dr. Keri Day '04 M.A.R.
is Associate Professor of Constructive Theology and African American Religion at Princeton Theological Seminary. She earned her Ph.D. in religion from Vanderbilt University and her M.A.R. from YDS (religion and ethics). Dr. Day's teaching and research concentrate on womanist/feminist theologies, social critical theory, cultural studies, economics, and Afro-Pentecostalism. Dr. Day's book Notes of a Native Daughter: Testifying in Theological Education was the subject of the YDS All-School Read in 2021. Her first academic book, Unfinished Business: Black Women, The Black Church, and the Struggle to Thrive in America, was published in 2012. Her second book, Religious Resistance to Neoliberalism: Womanist and Black Feminist Perspectives, was published in 2015. In 2017, she was recognized by ABC News as one of six Black women at the center of gravity in theological education in America.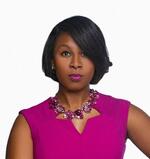 Dr. Alisha Lola Jones '07 M.Div.
is Associate Professor in the Faculty of Music at the University of Cambridge in the U.K. Dr. Jones' book Flaming?: The Peculiar Theopolitics of Fire and Desire in Black Male Gospel Performance breaks ground by analyzing the role of gospel music-making in constructing and renegotiating gender identity among Black men. The book has been awarded the Ruth Stone Prize of the Society for Ethnomusicology and two prizes from the American Musicological Society: the Music in American Culture Prize and the Philip Brett Prize. She is completing two books: Ultrasonic Tastemakers: Towards a Critical Gastromusicology and Sound Our Signatures: A Womanist Approach to Music Research, which sets forth anti-oppressive ways of listening to Black women. Additionally, as a performer-scholar, she consults museums, conservatories, seminaries, and arts organizations on curriculum, live and virtual event programming, and content development.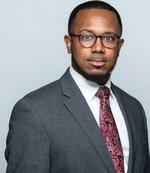 Dr. Jeremy L. Williams '16 M.Div.
is Assistant Professor of New Testament at Brite Divinity School at Texas Christian University. A scholar of religion who specializes in New Testament and Early Christianity, Dr. Williams earned his Ph.D. at Harvard University and his M.Div. at YDS. Dr. Williams' research concentrates on the study of biblical passages, especially in Acts, where imperial and local officials criminalize the Jesus-following movement. His academic publications include "I am a Human: Racializing  Assemblages and Criminalized Egyptianness in Acts 21:31-39" in Bitter the Chastening Rod: Africana Biblical Interpretation after Stony the Road We Trod in the Age of #BLM, #SayHerName, and #MeToo. Dr. Williams is ordained in the Christian Methodist Episcopal Church.
Dr. Willie James Jennings
is Associate Professor of Systematic Theology and Africana Studies. His book The Christian Imagination: Theology and the Origins of Race won the American Academy of Religion Award of Excellence in the Study of Religion in the Constructive-Reflective category and the Grawemeyer Award in Religion. His most recent book is After Whiteness: An Education in Belonging, the subject of this year's All-School Read at YDS.
Established in 1983 in honor of Rosa Parks and Martin Luther King, Jr., the Parks-King Lecture is dedicated to bringing the contributions of African American scholars, social theorists, pastors, and social activists to YDS and the wider New Haven community.