B.A. Oberlin College 2008
B.M. Oberlin Conservatory of Music 2008
I think you have to love something before you'll fight for it. At least that's been my experience growing up in Edina, MN. My friends and I built snow castles in the winter, chased rabbits in the spring, and marveled at the sun-kissed summer leaves, years before learning the biochemistry of photosynthesis.  I yearned for the lakes, woods, and prairies before I understood their ecology, scarcity or services. I remember when the lake turned slimy and eutrophic, and I recall that childhood sadness that haunts me now as I study environmental damage on a global scale.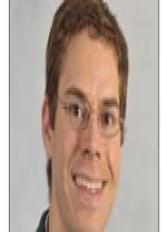 Some scholars might belittle those child-like feelings of longing, awe, sadness, and hope. But these formative experiences spark my professional curiosity and drive my belief that environmental solutions can and must be found. To be clear, we need practical solutions—technical, political, and economic—but I believe that environmental stewardship also means helping people fall in love with the planet. As a joint master's graduate of Yale School of Forestry and Environmental Studies and Yale Divinity School, I am cultivating an ecological ethic in my faith community—a call for stewardship that is rooted in love for creation. Because environmental problems disproportionally and unfairly harm the poor, people of faith have a strong reason to lead environmental solutions.
Yale's joint M.A. program in Religion and Ecology was formative and wonderful. At Yale Divinity School, I prepared to pastor prophetically.  
Thanks to the Institute of Sacred Music, I have been weaving theology, music, and scripture into liturgy. I also worked with Berkeley Divinity School at Yale to develop Anglican sensibilities about tradition and innovation. During my final two years in New Haven, I served as music director at the Episcopal Church of St. Paul and St. James.  Combining jazz music and innovative Episcopal liturgy, our giving and attendance increased significantly. Working with the Theodicy Jazz Collective, we brought this liturgical project to Trinity Church Wall street, St. Paul's Chapel, The Episcopal Preaching Foundation, Kanuga Conference Center, and the Cathedral of Saint John the Divine to craft two Good Friday jazz liturgies. I'll never forget jamming with a jazz sextet in the world's largest Gothic cathedral!
To bring this wonderfully broad experience into focus, I studied interdisciplinary problem solving at Yale's School of Forestry and Environmental Studies.  I wrote a master's thesis entitled, "Local Climate Solutions: Big Enough to Matter and Small Enough to Manage" because I wanted to learn from climate projects that are happening now. Eventually, I hope to lead a wilderness retreat center and sustainable farm and, by God's grace, help people fall in love with the planet and with each other so we can radically reduce pollution and advocate sound environmental policy.  In the near term, I will serve as music director and environmental science teacher at the Darrow School in New Lebanon, New York.