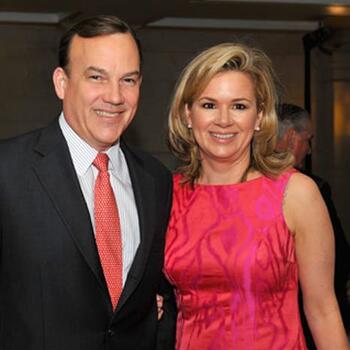 Clyde Tuggle '88 M.Div. and his wife, Mary Streett, made a $1 million commitment to YDS to be used for the Divinity School's area of greatest need. YDS plans to apply the gift to the planned Living Village student residential complex.
"Clyde has been an invaluable advisor and supporter," Dean Greg Sterling said. "He personifies how the values of a divinity school education translate into global business leadership. While serving as a senior executive for Coca-Cola, Clyde traveled the world acting as an ambassador for Coca-Cola, not only growing stronger businesses but also leveraging the company's influence to build healthier communities. Those same values are reflected in his and Mary's generous gift to the School."
Clyde Tuggle is a cofounder of Pine Island Capital Partners, a Washington, D.C.-based private equity firm. He previously spent thirty years at The Coca-Cola Company, where he held multiple senior management roles including President of Coke's Russian, Ukraine, and Belarus business and leading global public affairs and communications. Mary Streett is Senior Vice President of Communications & External Affairs for BP Americas.
"My alma mater continues to inspire me and many others," Tuggle said. "Mary and I trust that the School's leadership will continue to deliver the type of transformative experience from which I so richly benefited."
Clyde has two children, Paden and Helen, the latter a 2017 Yale College graduate. Clyde and Mary reside in Washington, D.C.