With COVID-19 disrupting the summer internships that play such a key part in students' educations, Yale Divinity School has devised an innovative solution: a new Summer Digital Faith Internships program in which students will do internships remotely.
As with traditional internships, students in the digital program will receive academic credit, and they will be held to the same rigorous requirements as regular internships. Participating students will take summer positions with churches and non-profit agencies. Respecting the need for physical distancing, the internships will take place remotely from students' homes, entirely online.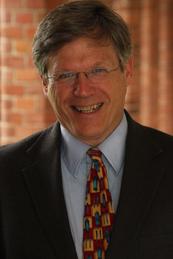 Bill Goettler, Associate Dean for Ministerial and Professional Leadership, said the program does more than allow internships to continue this summer.
"Students will learn about and gain experience at digital networking and digital community-building," Goettler said, "while helping the churches and other communities they're serving develop the digital resources that are most needed for the present moment: linking congregation members or agency clients, building their online presence, and finding creative ways to stay connected in a time when most of our normal connections are no longer possible."
Nearly a quarter of returning students have expressed interest in participating in the new Summer Digital Faith Internships program, Goettler said. Students who complete the program will receive stipends as well as the six credit units normally awarded for 400-hour internships. They will work 25 hours a week, from mid-May until early August.
Summer internships, Goettler explains, have long been an important part of the YDS curriculum. "With this new digital internships program," he said, "the main difference is the distance. With students' input, our staff is busy now working out in more detail how to overcome the logistical challenges and make these remote internships as meaningful as possible."
As in traditional internships, each placement will require learning goals, position descriptions, and dedicated supervisors. In addition, there will be a 10-session training program to equip students with advanced skills in digital media and formation of online communities.
Jennifer S. Davis '10 M.Div., Director of Supervised Ministries at YDS, said the training component makes the program more than a way to compensate for the lost opportunity of in-person summer internships. "While we are offering this summer opportunity for the usual stipend at a time when students' former plans are crumbling around them," Davis said, "we are also giving them important tools for life and work post-COVID-19."
Pastors and non-profit agency leaders, anywhere in the United States, who would like to explore hosting a digital internship are encouraged to contact Goettler at william.goettler@yale.edu.
The digital internships are just one way that the Divinity School is continuing to carry out its work and mission despite the massive disruptions of the pandemic, which has closed the YDS campus. In addition to classes continuing online for the rest of the semester, the Divinity School's Marquand Chapel is offering daily online worship services and other forms of spiritual support, and the School is planning a virtual commencement for May graduates. In addition, the student theater group went ahead with its spring play, "The Christians," transforming it into a virtual performance on the Zoom platform.