By David Waters
As a professor of pastoral theology at Yale Divinity School, the late Henri Nouwen spoke and wrote often about the challenge of being displaced—not only intellectually, emotionally, and spiritually but geographically, too.
"In our modern society, with its increasing mobility and pluriformity, we have become the subjects of so many displacements that it is very hard to keep a sense of rootedness," Nouwen wrote in Compassion, a book he co-authored with fellow priests Donald McNeill and Douglas Morrison. "Our first and often most difficult task, therefore, is to allow these actual displacements to become places where we can hear God's call." The Christian community, Nouwen wrote, is a people "being-gathered-in-displacement."
For four Yale Divinity School graduates and Nouwen devotees, displacement has meant being called out of their familiar hometowns, comfortable career plans, and intellectually satisfying campus lives to one of the most materially poor and theologically provincial big cities in America: Memphis, Tennessee—the Pentecostal buckle of the Bible Belt, the capital of the black and white Baptist Mississippi Delta, a soulful, often doleful outpost of the Christ-haunted Mid-South.
For Steve Montgomery '78 M.Div., a Presbyterian pastor who grew up in Richmond, Va., displacement meant leaving his dreams of being a small-town college chaplain, going to a big city, big pulpit, high-pressure Southern congregation, and challenging the church and community to embody their call to welcome strangers.
For Scott Morris '79 M.Div., a United Methodist minister who grew up in Atlanta, displacement meant leaving his middle-class, suburban church, going to a public health clinic in rough-and-tumble South Memphis, and challenging the institutional church to embody its call to hope and healing.
For Cheryl Cornish '83 M.Div., a United Church of Christ pastor who grew up in Nebraska, displacement meant leaving her childhood church's small town, Midwestern paternalism, going to a new denomination and a paternalistic Southern city, and challenging the church and community to embody its call to work for peace and justice.
For J. Lawrence Turner '06 M.Div., a Christian Church (Disciples of Christ) pastor who grew up in Nashville, displacement meant leaving his father's Baptist church, giving up his own plans to pursue an academic life, and going to an urban megachurch in Memphis that over decades has challenged the church and community to embody their call to reconciliation.
All four arrived in Memphis at different times for different reasons, but all four have "gathered in displacement" within three miles of each other in Midtown Memphis. The Yale Four all lead pastoral ministries that have had, and continue to have, profound impacts on their respective denominations and the community at large.
"What Scott, Steve, Cheryl and J. Lawrence all share is a strong commitment to social justice," said Alvin O'Neal Jackson, a legendary Memphian who was senior pastor of Mississippi Boulevard Christian Church, one of the largest and most influential congregations in Memphis and within the Christian Church (Disciples of Christ). Turner became the church's senior pastor in 2013. "Maybe it is something in the water at Yale."
——-
Morris, a United Methodist, moved to Memphis first, in 1986. After graduating from YDS, Morris went to Emory University's School of Medicine, where he earned his M.D. "A third of the Bible is about healing, but I didn't see the church doing much more than praying for people and visiting them when they were sick," Morris said. "I thought taking the gospel seriously meant connecting faith and health."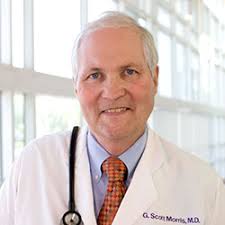 Morris worked for a year in a South Memphis public health clinic as he served on the staff of St. John's United Methodist Church in Midtown Memphis. Meanwhile, he raised awareness and money for a church-based clinic that would provide high-quality, affordable healthcare for working, uninsured people and their families.
On Sept. 1, 1987, Morris and one nurse saw 12 patients at the new Church Health Center, a renovated house that had become a brothel then a boarding house across the street from St. John's. In 1991, in partnership with the Memphis Medical Society and Blue Cross Blue Shield of Tennessee, Church Health established the Memphis Plan, an affordable healthcare plan for small businesses and self-employed people that provides care through the donated services of almost 1,000 physicians, area hospitals, laboratories, and surgery centers.
"The years I spent at YDS were the three most impactful years of my life," Morris said. "It changed my view of the church and formed my view of what a health ministry should be about, of what's possible. The church is called to be hope and healing. Not just to preach it, but to embody it."
Over the three decades, with the help of a broad base of financial support from the faith community and volunteers from the medical professions, the ministry, now called Church Health, has expanded to provide medical, dental, behavioral health, optometry, physical rehabilitation, and wellness and nutrition services and outreach via a network of 1,200 congregational health providers. The center's $20 million annual budget provides clinical services to more than 15,000 people a year. In 2017, Church Health became a founding tenant of Crosstown Concourse, a massive and abandoned Sears distribution center that has been resurrected as an "urban village".
"It is unclear whether Scott Morris chose Memphis or Memphis chose Scott Morris, but in making his vision of Church Health a reality, he has created a national model for wellness, healthcare, and what it means to be God's language through healing the sick," said Rabbi Micah Greenstein, senior rabbi of Temple Israel.
——–
Morris and Montgomery, a Presbyterian, met on a softball field in New Haven. Montgomery was a year ahead at Yale Divinity. They bonded over baseball (both are fans of the Braves, Milwaukee's and then Atlanta's) and eventually over their shared biblical, theological, and pastoral views of church and community. "I wasn't a star at Yale. I was the guy who worked in the bookstore," Montgomery said. "I learned as much from the creative, intelligent, and diverse student body as I did from the amazing faculty."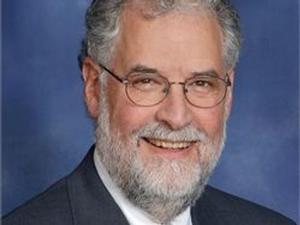 Like Morris, Montgomery was encouraged and inspired by Nouwen as well as William Sloane Coffin '56 M.Div., the civil rights and anti-war activist and ordained Presbyterian minister who informed a generation of college students as Yale University's chaplain from the late 1950s to mid-1970s. "Every minister is given two roles, the priestly and the prophetic,"' Coffin said in 1961. "The prophetic role is the disturber of the peace, to bring the minister himself, the congregation, and entire moral order some judgment."
In his pastor's office, Montgomery has a row of books by Nouwen, another row of books by Coffin. "To me, Bill Coffin embodied Christian theology," Montgomery said. "He showed us how to find relevance in peace and social justice issues, that it was OK to be Christian and work for peace and care for the poor."
Montgomery applied to Yale Divinity on a dare. He enrolled with plans to become the kind of campus chaplain who had inspired him as an undergraduate at the College of Wooster in Ohio. His studies at Yale drew him toward parish ministry, a calling that was sealed for him when he took off a year to work as an intern at a small church in rural North Carolina. After graduation, he worked at a church in New Haven for two years until his wife, Patricia Shivy Montgomery '80 M.Div., graduated. He spent the next four years as pastor of a small church in Appalachian Kentucky. "I learned that folks there don't care if you know Barth or Bonhoeffer or Tillich," Montgomery said. "They just want to know if you know Jesus and love them and him."
After Kentucky, Montgomery served two Presbyterian churches in suburban Atlanta for 16 years. He and Patti adopted two children, one from Peru, another from Nepal. Meanwhile in Memphis, Morris heard that Idlewild Presbyterian Church (PCUSA), a gothic revival landmark in Midtown Memphis, one of the city's oldest, largest and most influential congregations, was looking for a new senior pastor. He recommended his friend and fellow Braves fan, Montgomery. "We weren't looking to leave Atlanta," Montgomery said, "but Scott was always telling me how relational Memphis is and how one person could make a difference there, so I listened."
Montgomery became Idlewild's senior pastor in 2000. Over the past 18 years, he has gently urged and helped the congregation, his Presbytery, and the larger community reach out with courage and compassion to neighbors who are homeless, Muslim, and LGBTQ.
"We have disillusioned a whole generation of young people who learned that song 'They'll Know We Are Christians by our Love' and now have turned away in frustration," Montgomery said. "And we have resorted to taking difficult biblical, theological, and pastoral issues and made them a political football. One of the most basic themes of scripture is the essential dignity and equality of all of God's beloved children."
Montgomery has announced his plan to retire from Idlewild in 2019. "Steve's theology is honest to his Presbyterian tradition, but his spirit is as ecumenical as his warm embrace of his fellow clergy, whether they worship in the Shadow of the Cross or near the Star of David or by some other symbol," said Rev. Nicholas Vieron, pastor, and now pastor emeritus, of Annunciation Greek Orthodox Church in Memphis since 1955. "He's only been in Memphis a short time—well, compared to me—but he has become the city's leading voice for intradenominational, interdenominational, and interfaith compassion."
——-
Yale Divinity School had been admitting women for nearly half a century by the time Cornish enrolled in 1979. Still, until she arrived on campus, Cornish hadn't met an ordained woman or heard a woman preach from a pulpit. The Episcopal Church, Cornish's childhood denomination, had ordained its first female priest three years before. "Women entering ministry was still a big deal at the time," Cornish said, "and we were questioning everything and everyone, including each other—how women clergy should be different, how gender would affect the choices we made, which Bible stories to focus on, which priorities to set for the church, even what to wear. We were not just training women for a man's job."
Fortunately for Cornish and many women before and after her at Yale Divinity, the faculty included Letty Russell, one of the first women ordained in the United Presbyterian Church (later merged into PCUSA). Russell, who died in 2007, practiced and taught a "theology of hospitality" or hospitality with justice. "Hospitality is the practice of God's welcome by reaching across difference to participate in God's actions bringing justice and healing to our world in crisis," she wrote in her final book, Just Hospitality.
Just hospitality has been what Cornish has worked to provide since she arrived in Memphis in 1988 as senior pastor of First Congregational Church (United Church of Christ), a small, aging congregation of about 50. Cornish did 11 funerals her first year. The ensuing years didn't get any easier. In 1991, under Cornish's guidance. First Congo (as it's also known) became the first church in the South to identify itself as "open and affirming" to lesbian, gay, transgender, and bisexual people of faith. "We received bomb threats, and our members were sometimes shocked by the virulence of the homophobia in the wider community," Cornish said. The church continued to welcome those with HIV/AIDS. "We stood by people who were dying, having been abandoned by their families and loved ones. We learned that God walks with us as we take risks in the name of love—and that we don't need to be afraid to love all of God's children."
Those lessons continue. First Congo, originally organized for convalescing Union soldiers during the Civil War, later known as the Strangers Church, is now home to more than two dozen ministries (including Memphis Area Gay Youth, a support group for LGBT teens), a fair trade store, a hostel, a bike repair shop, and various counseling services and 12-Step groups, not to mention activist groups such as Black Lives Matter. The 300-plus-member congregation continues to welcome thousands of strangers each year into the much larger, 82,000-square-foot complex it moved to in 2000. "This church found its calling again," Cornish said. "The local parish, with a community of people gathered in common commitment and values, is the most transformative presence in the world."
"Cheryl coming to Memphis and finding a Sunday morning congregation of 50 or less and growing that congregation and its outreach ministries in the city of Memphis has been nothing short of amazing," Jackson said. "First Congo, under Cheryl's leadership, has become a model of radical welcome."
——-
Jackson knows something about radical welcome. Under his pastoral leadership in the 1980s and 1990s, Mississippi Boulevard Christian Church grew from a few hundred to nearly 8,500 members and became the city's most influential force for reconciliation. "Black or white, male or female, whatever denomination you're talking about, we all look to Alvin to build the bridge," Cornish told the local newspaper in 1997, as Jackson was leaving Memphis to lead a church in Washington.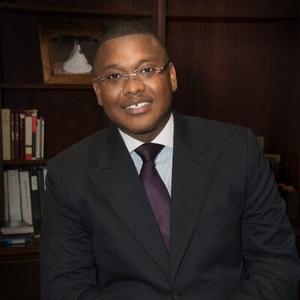 A year later, a 17-year-old preacher's son named Jason Lawrence Turner delivered his first sermon in his father's pulpit at New Hope Baptist Church in Nashville. James C. Turner, Sr. was pastor of New Hope Baptist Church from 1973 until he died in 2013. Turner's oldest brother, James Jr., now fills that pulpit. Turner's second brother, Charles, is pastor of a Baptist church in Houston. "I didn't want to be a church pastor," Turner said. "I saw the pressures on my father and our family, so I resisted. I always knew I'd go to seminary, but I was drawn to a life in higher education."
At YDS, Turner loved the diversity of thought, belief, and background. He was inspired by faculty, fellow students, and guest speakers who broadened his views. He was challenged by Emilie Townes, a YDS faculty member at the time, now dean of Vanderbilt Divinity School, to put theology into practice in "just and resilient communities" that overcome the scars of discrimination. "I began to realize that the goal of theological education is to serve the congregation and community, not just be able to give smart answers to questions," Turner said.
After graduation, Turner went straight to the pulpit to serve as pastor of Community Baptist Church in New Haven. He also went to the community, serving as chairman of the board of the Housing Authority for New Haven. About seven years later, on Easter morning, a 32-year-old Turner preached his first sermon as senior pastor of legendary Mississippi Boulevard Christian Church in Memphis. "Miracles need to be tangible," Turner told the congregation. "It's important for the church to be present to the needs of people, especially in a distressed neighborhood. The church is called to give access to hope."
Since Turner arrived, Mississippi Boulevard has adopted two of the poorest ZIP codes in one of the poorest cities in America. His congregation, still involved in building bridges of reconciliation, has expanded its practical theology to include neighborhood economic development and beautification. Meanwhile, Morris and Turner are working on a practical theology program of their own—a fellowship program that will bring YDS graduates to Memphis to work at Mississippi Boulevard as well as Church Health. "Millennials want to see the relevance of ministry, the radical impact of theological education in the parish," Turner said. "There's no better place to experience that than in in Memphis."
Nouwen would recognize it—and recommend it—as displacement. As he wrote in Compassion, "Radical servanthood challenges us, while attempting persistently to overcome poverty, hunger, illness, and any other form of human misery, to reveal the gentle presence of our compassionate God in the midst of our broken world."
David Waters is the opinion editor for the Memphis Commercial Appeal and a five-time winner of the Wilbur Award for religion writing in journalism.