Yale Divinity School - October 27-28, 2022
Drew Collins and Ben Fulford, co-chairs 
Register here! Space is limited.
In celebration of the bicentenary of Yale Divinity School and the centenary of Hans Frei's birth, this conference will explore the nature and purpose of academic theology today through the lens of Frei's work, reflecting on the past, present and future practice of theology at Yale in conversation with one of its most influential theologians and a range of leading contemporary thinkers who have been influenced by him. Together we will consider the contemporary significance of Frei's central theological concerns and contributions, examining the agenda, configuration and future of theology as an academic discipline and formational ecclesial practice in the twenty-first century.
Yale's current COVID policy requires that all visitors to campus are able to show proof of vaccination. Visit the University's visitors policy page for more details and check periodically for updates.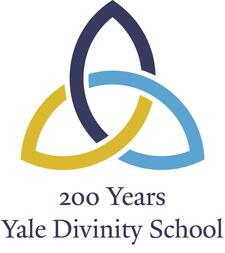 Keynote speakers include:
David Kelsey
Mike Higton
Rachel Muers
George Hunsinger
Katherine Sonderegger
Victor Ezigbo
Full Schedule
Day 1 - Thursday, October 27, 2022
12:30: Lunch 
13:30: Welcome and Keynote 1: Frei's Christology with David Kelsey, Mike Higton, and Victor Ezigbo
15:45: Coffee
16:15: Discussion Panel 1: Reading After Frei
Drew Collins, Ellen Davis, David Ford, Rachel Muers
17:45: Reception
18:30: Dinner 
19:30: Keynote 2: Types of Theology for the 21st Century with Rachel Muers George Hunsinger
Day 2 - Friday, October 28, 2022
8:00: Breakfast
9:00: Discussion Panel 2: Faith and Philosophy
Susannah Ticciati, Peter Ochs, Katherine Sonderegger, David Ford
10:30: Coffee
11:00: Discussion Panel 3: Politics and Theology
Ben Fulford, Andrea White, Serene Jones, Vincent Lloyd, Susannah Ticciati
12:30: Lunch
13:30: Discussion Panel 4: Theology, the Church and the University
 Kathryn Tanner, Serene Jones, David Kamitsuka, Mike Higton
15:00: Coffee
15:30: Keynote 3: Katherine Sonderegger, "Natural religion and Divine Providence in the theologies of H. Richard Niebuhr and Hans Frei"
17:00: Closing Remarks - Greg Sterling