By Jan Parker '18 M.Div.
In the summer of 2013, I took a Yale Divinity School class with an eminent scholar who both shocked me and motivated me. That class was the catalyst for my pursuing Christ in a formal academic way, leading to my becoming an officially enrolled student at YDS two years later. But it was an emotionally rocky ride—especially at the moment when the professor asked in class: Is God in the crap?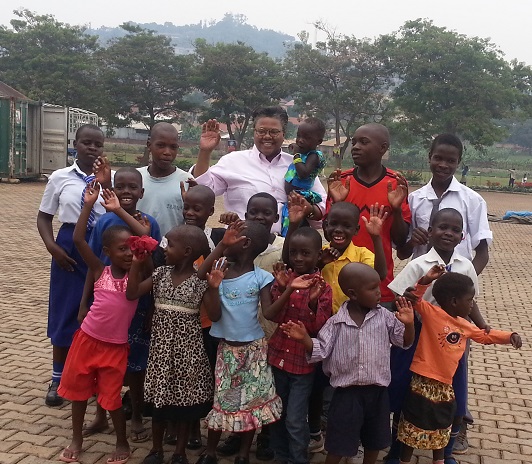 Standing my high moral ground, I was deeply offended.  I thought, What the heck is this teacher talking about?  My God—my majestic God of splendor and grace, the one to whom I bow my head in prayer and supplication to—reduced to excrement? I thought the heavens would open right then and bolts of lightning would singe us all in judgment. (Yes, I was naïve and inexperienced.)
To see the real poverty firsthand, to see God's children clad in tattered clothing, playing in mud-soaked waters and thirsting for clean water, is to understand the distinction between being the crap and being in the "crap"—or, better stated, in the thick of the circumstances of suffering and dejection and hopelessness.
I did not make that distinction when the professor put the question out for us to ponder that hot summer afternoon at Yale. But I finally understood when I traveled to East Africa recently to interview Nadere Johnson, a photographer by vocation but minister by calling, and got to see his NGO, Operation International Gift of Knowledge (OIGOK), in action.
According to the World Health Organization (WHO), Uganda is home to more than two million orphans. Johnson's organization provides medicine, education, and nutrition to the poorest of the poor; those living on the fringes of life. The resources OIGOK provides help these children not only survive but thrive at every level.
Johnson's is a contemplated commitment that I now make my own. Steeped in privilege from birth, I was clueless about the suffering that exists in the world and deeply consumed with myself—my world as I knew it as a child and well into my adult years: shopping … more shopping … the occasional recreational drug of choice… and, yes, shameful self-absorption on a scale so grand I shudder at the reflection.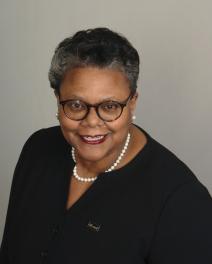 Being with Nadere Johnson was transformative, profound, and thought-provoking. It was a call to action. It got me to see that God was not only right there in the mud but was calling my attention to this truth in a mighty way.
"Heaven belongs to the least of these." I heard this whisper in my ear on my first day with Johnson. "What you did for my children you did for me"—this came charging in on my consciousness on the third day. Then finally, when God thought I was not taking His call to action as seriously as I might (I was so content with my wealth, so numb to my selfish indulgence and indifference) He thundered in a strident voice loud enough for my soul to take notice: "Better for a millstone to be placed around your neck than to harm … ignore … one of these."
On the flight back to the States, I gave serious thought to Nadere Johnson and his children at OIGOK, disheartened by how much I take for granted. Entitled—this was the dirty word that darted in and out of my mind. I am fortunate, I thought to myself, blessed to be born an American.
But my African heritage does not escape me, for the brown and black faces are me. They are me, stripped of Ivy prestige and American subtleties. My little brothers and sisters are playing in mud-soaked waters. Their mothers, if they have them, are washing them in tiny dirty buckets. I know because I saw them—from a distance, admittedly, from the comfortable compound where I stayed—but I saw them and I will not forget.
Now the echoes of the locals' morning chants welcoming their God to a new day, in a holy holy, holy way, leave me awash in guilt and, at the very same time, transformed by the possibilities of my call to action. As the images of my cheap Sunday grace flood the surface, so, too, the tears.
The wisdom you gain by the paths you travel is as potent as the call to action. I can be an integral part of God's healing presence in the world. If God is in the crap, I am right in the thick of it with Him.
Jan Parker is an M.Div. candidate  at Yale Divinity School. She recently accepted an appointment to serve on OIGOK's Board of Directors.