April 19, 2021
Yale Divinity School Dean Greg Sterling made the following announcement today to the YDS campus community.
======
Dear Colleagues,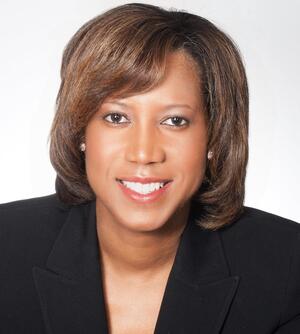 It is with great pleasure that I announce the promotion of Lynn Sullivan from Director of Community Equity to Associate Dean for Diversity, Equity, and Inclusion. 
Lynn has served with real distinction since joining us in 2019. This past year, she has organized the anti-racism training sessions for the faculty, staff, and leadership team retreats and has led two University-wide events: Decentering Institutional Whiteness in the fall and Resetting with Resmaa this semester. I appointed her as the point person for YDS in the University-wide efforts at Diversity, Equity, Inclusion, and Belonging. She has served on our Anti-racism Task Force, co-chaired by Professors Willie Jennings and Laura Nasrallah. The co-chairs of the Task Force have both endorsed her promotion. Just as important as these public roles, Lynn has worked closely with individual students, staff, and faculty to address issues around equity and inclusion. 
Prior to her appointment at Yale, Lynn worked for 20 years as a senior administrator at independent schools. She served as both the chair and co-chair of the Commission on Diversity in Independent Schools for the Connecticut Association of Independent Schools. She has presented at numerous national and regional conferences on topics including charity and solidarity; diversity, equity, and inclusion; identity development; and public-private partnerships. In 2016, Lynn founded the firm Diversity Benchmark, LLC, and has coached boards, senior leaders, and key stakeholders on professional accountability in creating and sustaining equitable spaces.
Lynn has a bachelor's degree from Rutgers University, an M.S.Ed. from the University of Bridgeport, a certificate from Harvard's Global Think Tank, and an M.A. in Adult Learning and Leadership from Columbia University. She serves on the board of A Better Chance, based in Darien, Conn., and on the advisory boards of Greens Farms Academy in Westport and Family Diversity Projects in Amherst, Mass. She is a member of Delta Sigma Theta Sorority, Inc., the largest African American women's public service sorority, and The Links, Inc., an international service organization of accomplished, dedicated women who are committed to enriching, sustaining, and ensuring the culture and economic survival of African Americans and other persons of African ancestry. 
This school, like the larger society of which we are part, is in the midst of a long-overdue reckoning with racism, and the tensions and pain that such a reckoning evokes. We are fortunate to have Lynn, with her grasp of the issues and her excellent skill sets, leading our efforts. She cannot do it alone. Everyone of us must commit to the creation of a more welcoming and inclusive school where everyone feels that they belong. I hope that you will join me in congratulating Lynn and in resolving to do all that is within your power to make YDS a just and equitable community for all.
Best wishes,
Greg Sterling