Editor's Note: The following is a message to the YDS community by Dean Greg Sterling:
Colleagues,
I write to inform you of the death of the man who had been the Divinity School's oldest living faculty member. Norvin Hein '46 B.D., '51 Ph.D., Professor Emeritus of Divinity and of Religious Studies, died on Sunday, April 29th, at the age of 103.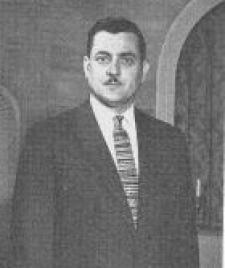 Norvin studied and taught comparative religion with a focus on Hinduism to generations of Yale students, serving on the Divinity School and Religious Studies faculties for thirty-five years from 1950 until his retirement in 1985.
An Ohio native, Norvin attended Wooster College, where he earned his undergraduate degree in history in 1937. While at Wooster, he developed a keen interest in the international scene, writing a weekly summary of international events for the local paper. He was offered a teaching position in India following graduation, but since it would not begin for two years, he elected to attend YDS. He interrupted his Bachelor of Divinity studies to take what was supposed to be a short-term position teaching English and religion in India, but WWII intervened. He ended up spending most of the war years in India, working for the Army YMCA and the crew of a U.S. Liberty Ship before serving as a chaplain's yeoman in a U.S. Maritime Service training station.
Norvin's experiences in India set the course for his academic career. Following the conclusion of WWII in 1945, he returned to New Haven where he completed his divinity degree and then his Ph.D. The religious practices that he had observed in India—religious street theater, especially—awakened him to an essential site-specific aspect of religion and forms of devotion that sprang from agrarian tradition. This became the focus of his dissertation and an eventual book, The Miracle Plays of Mathura (Yale, 1972).
Norvin's abilities were evident to Yale. He became assistant professor in 1952, earning promotion to associate professor in 1958 and then full professor in 1975. From 1973 to 1976, Norvin was director of the S.T.M. program at YDS. He was Director of Graduate Studies in Yale's Department of Religious Studies from 1977 to 1985.
In addition to The Miracle Plays, Dr. Hein authored and contributed to more than a dozen books and published more than two-dozen scholarly articles and reviews.  Among his more enduring scholarly contributions was the 100-page section on Hinduism that he wrote for the well-known Religions of the World textbook (St. Martin's, 1983), which enjoyed an extended life through the publication of several subsequent editions.
Norvin provided robust leadership to his field, serving as both Vice President and President of the American Society for the Study of Religion during the 1970s. He was a delegate and panelist at five different congresses of the International Association for the History of Religions.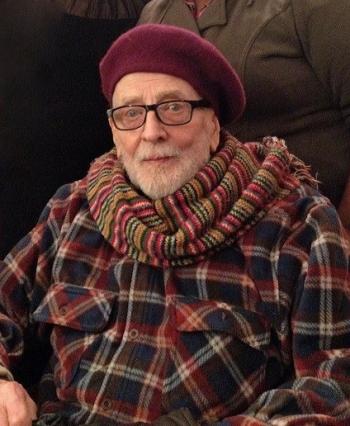 YDS benefited from his conscientious and effective leadership in a very direct way during the Save the Quad movement of the late-1990s. Norvin played a crucial role in the successful effort to protect Sterling Divinity Quadrangle from demolition and keep YDS in its longtime home atop Prospect Hill. He did so by combing through legal documents pertaining to the bequest of John Sterling B.A. 1864, in which he discovered provisions that strengthened the Divinity School's case. It was a moving experience to host Norvin at our reception in the Deanery in December of 2016 when he attended a Christmas reception. While many had a role in preserving the buildings, Norvin's was particularly important.
But his foremost contributions were those he made to the theological education of our students. A measure of his importance to this community, YDS devoted an issue of Reflections to Norvin at the time of his retirement. In an introduction to the volume, Professor Charles Forman wrote something about his retiring colleague that captures the essence of his career. Chuck wrote: "Norvin provided for our students something which is quite rare. He showed it is possible both to be a devoted Christian and to be a devoted student of other religions." We hope to follow his example as we build a new program that is devoted to the relationship between Christianity and other religions.
Perhaps even more important, Chuck added the following about Norvin's character: "Though his scholarly and religious contributions made for him a permanent place in the School's memories, I think many at Yale will remember him best for his care and concern for people." I hope and trust that such "care and concern" remain the basis for how we know and remember one another at YDS today.
Norvin was preceded in death by his wife, Jeanne Hein '54 B.D., in 2013. He is survived by his children, Lisa, Christopher, and Margaret. He had two stepsons, Don Harbison and the late Stan Harbison. Between the three children and two stepchildren, he had seven grandchildren.
Norvin's memorial will be held beginning at noon on Friday, May 18th, at First Church Burial Ground, located on Amity Road/Route 63, just north of Peck Road, in Bethany. That will be followed by a lunch and eulogy at 12:30 at the family home. Those planning to attend are asked to RSVP to Lisa Hein at
exhibitroll@gmail.com
.
Norvin was committed to serving YDS even in his later years. He attended faculty dinners when his health permitted. I am grateful that I had the opportunity to get to know him.
I know you join me in holding Norvin and his family in our hearts and prayers. We are grateful to Norvin for his many contributions to Yale and YDS and hold him in esteem.
Best wishes,
Greg Sterling