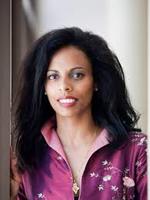 Awet Andemicael '10 M.A.R., Lecturer at YDS and the Institute of Sacred Music, is among the newly announced honorees of the "Inspiring Yale" program.
***
Hannah Malcolm '16 M.A.R. has won the first Theology Slam at the Church of St. John the Baptist in Hoxton, London. Malcolm is project coordinator at God and the Big Bang, an organization that runs workshops for young people on science and religion.
***
Barbara Blodgett '87 M.Div. has been appointed Associate Dean for Assessment and Academic Programs at Pittsburgh Theological Seminary.
***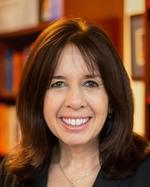 Julie Faith Parker '02 S.T.M., Associate Professor of Biblical Studies at The General Theological Seminary in New York City, has coauthored the new book T&T Clark Handbook of Children in the Bible and the Biblical World.
***
Greg Sterling, the Reverend Henry L. Slack Dean and Lillian Claus Professor of New Testament at YDS, has been named Alumnus of the Year by the Graduate Theological Union.
***
Sarah Fox '19 M.A.R. has been chosen for the 2019 Seminary Program of the Fellowships at Auschwitz for the Study of Professional Ethics (FASPE). This summer, Fox will participate in a two-week program in Germany and Poland, where students will use the conduct of clergy and religious leaders in Nazi-occupied Europe as a way to reflect on contemporary professional ethics.
***
At the Ivy League Basketball Tournament (held at Yale in March), Chris Thomforde '74 M.Div. was honored as a Legend of the Ivy League for his career as a basketball player at Princeton, where he did his undergraduate work.
***
In Memoriam: