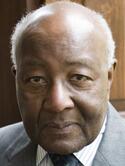 Preston Noah Williams '54 S.T.M., a renowned scholar and professor and past recipient of the Divinity School's award for Distinction in Theological Education, will be honored with the Harvard Medal this June.
***
Ellen Koneck '16 M.A.R. won an Award of Merit from the Associated Church Press for her article, "Throw-pillow theology," in the Fall 2020 issue of Reflections. 
***
Jaimie Crumley '15 M.Div. is one of eight promising scholars selected for the WW Dissertation Fellowship in Women's Studies by the Institute for Citizens & Scholars.
***
Willie James Jennings, Associate Professor of Systematic Theology and Africana Studies, has won the Associated Church Press Award of Excellence (theological reflections category) for his Christian Century article "Caught up in God."
***
Katie Bugyis '09 M.A.R., a faculty member at the University of Notre Dame, has been awarded the Frank S. and Elizabeth D. Brewer Prize for outstanding scholarship in the history of Christianity by a first-time author.
***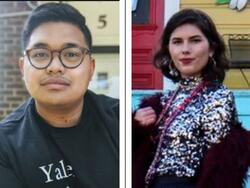 Mike Libunao-Macalintal '20 M.Div. and Clare Frances Kemmerer '22 M.A.R. were selected for the newly named Re/Generation cohorts of the Catholic group Call to Action.
***
Kishundra King '15 M.Div. has been appointed Assistant Professor of Practical Theology and Director of Black Religious Thought and Life at Colgate Rochester Crozer Divinity School.
***
Omar Haque '20 S.T.M. is first author of newly published articles appearing in the New England Journal of Medicine and Health and Human Rights Journal—one on barriers to disclosure facing doctors with mental illness and the other addressing "COVID-19 Clinical Bias, Persons with Disabilities, and Human Rights."
Read the articles here and here.
***

Andrew McGowan, Professor of Anglican Studies and Pastoral Theology and Dean of Berkeley Divinity School at YDS, has published a new book, Seven Last Words: Cross and Creation.
***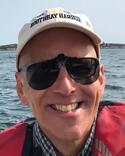 Peter Ilgenfritz '87 M.Div. has published Testing the Wind, a book about his adventures in learning to sail.
***

Gregory E. Sterling, Professor of New Testament and Dean of YDS, has published an article at Marginalia titled "Why Philo Matters."
***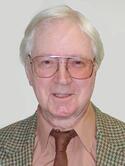 Richard Hiers '57 B.D. has published a new book on biblical attitudes toward immigrants, titled A Nation of Immigrants.