Abdul-Rehman Malik, Associate Research Scholar and Lecturer in Islamic Studies, is the host of "This Being Human," a new podcast series offered by the Aga Khan Museum.
***

Dianne Bilyak '06 M.A.R. is publishing a new book, Nothing Special: The Mostly True, Sometimes Funny Tales of Two Sisters, about her experience growing up with a sister with Down syndrome.
***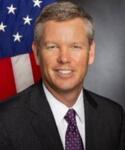 Christopher Hanson '96 M.A.R., '96 M.E.M. has been appointed chair of the Nuclear Regulatory Commission.
***
Karilyn Crockett '06 M.A.R., Chief Equity Officer for the City of Boston, was the subject of a profile in the Boston Globe focusing on the city's racial reckoning.
Read the article (log-in required).
***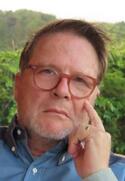 Finding Comfort during Hard Times: A Guide to Healing after Disease, Violence, and Other Community Trauma by Earl Johnson '76 M.Div. has been named a Top Ten health and wellness book by Booklist.