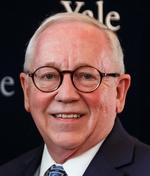 Jerry Henry '80 M.Div. has been elected the new Chair of the Yale Alumni Association Board of Governors.
***
Leah Silvieus '21 M.A.R. is co-editor of a poetry anthology, The World I Leave You: Asian American Poets on Faith and Spirit, newly released by Orison Books.
***
Cecil Tengatenga '16 M.Div., '20 S.T.M. has won a Gruber Fellowship to spend the 2020-21 academic year working with colleagues at the College of the Transfiguration in South Africa to address the escalating HIV epidemic among African youth.
***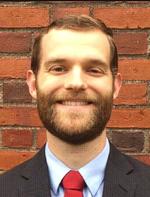 Elliott Munn '15 M.Div. is the new pastor at Vergennes Congregational Church in Vermont.
***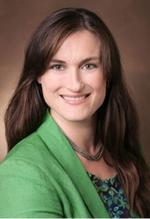 Alison Lutz '12 S.T.M. has been appointed instructor in ministerial leadership at Church Divinity School of the Pacific.
***
In Memoriam
Gertrude Elisabeth Bremer Crites
The Rev. Charles Homer Brown Jr. '52 M.Div.
Rev. Roscoe Winthrop Nelson Jr. '52 B.D.