Lillian Daniel '93 M.Div.
 has been appointed UCC Conference Minister for Michigan. 
***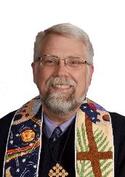 Tim Ahrens '85 M.Div.
was a top winner in the Associated Church Press awards for 2021 for an article in the YDS journal, Reflections . The magazine, edited by Ray Waddle, also won two Awards of Excellence in the competition.
***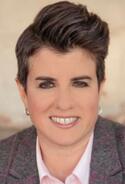 Jamie Manson '02 M.Div.
, President of Catholics for Choice, was the subject of a profile by Religion News Service, headlined, "Creating a Catholic Church she can belong to."
***
Kevin Smith '83 M.A.R.
has been appointed Director of the Colby College Libraries.
***
 
Nia Campinha-Bacote '21 M.Div.
,
Nedelka Prescod '23 M.Div.
, and
JaQuan Beachem '21 M.Div. 
are curators of a newly released sonic-healing album titled "Gilead."
***
Herron Gaston '14 M.Div., '15 S.T.M. has been elected Vice President of the Board of Directors of the Council of Churches of Greater Bridgeport, effective July 1.  
***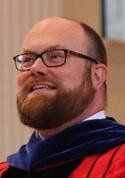 Stephen Butler Murray '98 M.Div.
is the new Senior Minister of First Congregational Church in Nantucket, Mass.
***
Ana Kelsey-Powell '21 M.Div.
is the new Director of Youth Ministries at Barrington United Methodist Church in Illinois.