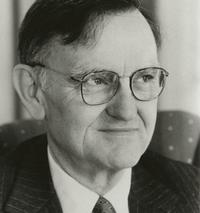 Robert Wood Lynn '52 B.D., an influential Christian educator who served as Senior Vice President for Religion for the Lilly En­dowment, died last month.
Read the obituary in the Christian Century.
***
Angelique Walker-Smith '83 M.Div. has become the first woman in history elected to the post of President of the Historic Black Church Family of Christian Churches Together (CCT).
***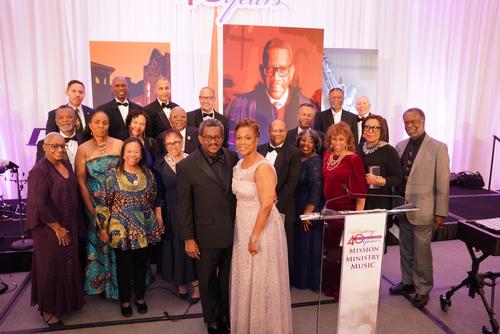 With a large YDS contingent in attendance, Dwight Andrews '77 M.Div. was feted at an Atlanta gala honoring his 40 years of mission, ministry, and music on Nov. 3.
Read more about the life and career of Dwight Andrews.
***
Herron Gaston '14 M.Div., '15 S.T.M., '18 D.Min (Andover Newton) has been appointed to the Civil Service Commission of the City of Bridgeport.
***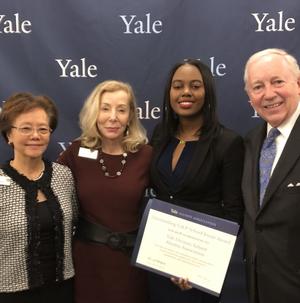 YDS Alumni Board member Gabby Cudjoe Wilkes '18 M.Div. accepted on behalf of YDS a Yale Alumni Board of Governor's Award for the Divinity School's MLK50 panel event in Memphis last March.
Learn more about the Memphis event and watch the video.
***
Frederick "Jerry" Streets '75 M.Div. is the 2018 recipient of the Diana R. Garland Award for Social Work Practitioner Excellence, given annually to a social worker of faith who has evidenced excellence in social work practice.
***
Sherri Reed '18 M.A.R. has been appointed Program Director at Wisdom House Retreat and Conference Center in Litchfield, Ct.  
Read more (scroll down to second item).
***
In Memoriam:
John Maguire '56 B.D., '60 Ph.D.
Harold Lamar "Oak" Sawyer '59 B.D.
Rev. Dr. Ruth Ann Moran '68 B.D.