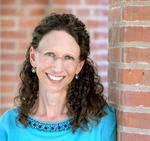 Jennifer Herdt, Gilbert L. Stark Professor of Christian Ethics and Senior Associate Dean for Academic Affairs, appeared on the Colin McEnroe Show on WNPR to explore the "Normalization of Hate." 
***
YDS Professors Joel Baden and John Collins appeared as expert sources on a PBS "Nova" program on Dead Sea Scrolls mysteries and forgeries.
***
Michal Beth Dinkler, Associate Professor of New Testament, has published a new book with Yale Press titled Literary Theory and the New Testament.
***
Kino Vitet '11 M.Div., Rector of Saint Mark's Episcopal Church of Long Island and a Berkeley Divinity School Trustee, was elected to membership in the Living Church Foundation. 
***
James Laney is receiving the 2019 World Methodist Peace Award recipient from the World Methodist Council.
***
Robert F.R. Peters '63 M.Div. has published his memoir with Bilbo Books, titled I Thought Mommy Didn't Want Me Anymore: A Story of Broken Attachment and Spiritual Recovery.
***
Mark Powell '08 M.A.R. has received a Fulbright grant to teach and conduct research in Romania for his next novel.
***
In Memoriam