Jathan Martin '21 M.Div. and his project team have curated an exhibit about the history of Black churches titled "I'm Buildin' Me a Home." Their work has been on display in the Divinity School's Sarah Smith Gallery this semester and has an online version.
***
An editorial team led by Sarah Ambrose '22 M.Div. and Oana Capatina '20 M.A.R. has published the Fall 2020 issue of VOICE, a YDS feminist journal they revived after its 18-year hiatus.
Read more in the Yale Daily News.
***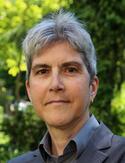 Christianity and the New Spirit of Capitalism by Kathryn Tanner '85 Ph.D., Frederick Marquand Professor of Systematic Theology, was honored by the American Academy of Religion. The AAR gave the book the Award for Excellence in the Study of Religion: Constructive-Reflective Studies.
***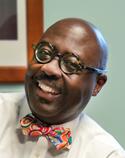 The new book by Willie James Jennings, Associate Professor of Systematic Theology and Africana Studies, received recognition from Publishers Weekly. The magazine named After Whiteness: An Education in Belonging a Best Book of 2020.
***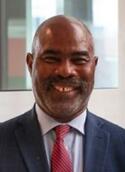 Hiram Brett '16 M.Div. was profiled at Yale Medicine for his work as chaplain of Connecticut Mental Health Center.
***
YDS/Berkeley alumnus Dante Tavolaro '17 M.Div. is the new Priest in Charge at St. Thomas Episcopal Church in Greenville, R.I.
***
Jamilah George '15 M.Div., a doctoral student in psychological sciences at UConn, was named a 2020 Robert Wood Johnson Foundation Health Policy Research Scholar for her research and leadership in making healthcare more accessible to underserved communities.
***

Junius Johnson '00 M.A.R. has published a new book, The Father of Lights: A Theology of Beauty.
***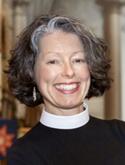 YDS/Berkeley alumna Anne Thatcher '14 M.Div. has been named 18th rector of St. Peter's Episcopal Church in Morristown, N.J.
***
YDS/Berkeley alumnus Stephen Scarff '12 M.Div. has earned recognition for his work providing spiritual care for end-of-life patients.
***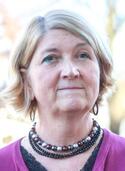 Jan Fuller '82 M.Div. is retiring after a decade's service as Chaplain of Elon College.