Alisha Lola Jones '07 M.Div., who is soon joining the faculty of Cambridge University in the U.K., has won prizes from the Society for Ethnomusicology and the American Musicology Society for her book Flaming? The Peculiar Theopolitics of Fire and Desire in Black Male Gospel Performance. 
***
Ben Doolittle '94 M.Div., '97 M.D., who has joint faculty appointment at the medical and divinity schools, has been promoted to full professor at the School of Medicine.
***
Volker Leppin, Horace Tracy Pitkin Professor of Historical Theology, is receiving an honorary doctorate from the university of Fribourg in Switzerland.
Read more (German or French).
***
Norman Wirzba '88 M.A.R., Gilbert T. Rowe Distinguished Professor of Theology at Duke University, has published a new book, Sacred Life: Humanity's Place in a Wounded World. 
***
Nicole Tinson '16 M.A.R. has been named to The Root 100 for her work as Founder and CEO of HBCU 20x20.
***
Jason Coker '01 M.A.R., President of the rural development coalition Together for Hope, has been selected by the Robert Wood Johnson Foundation to be in a cohort re-envisioning the future of rural America.
***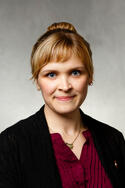 Jennifer Awes Freeman '09 M.A.R., Assistant Professor and Program Director of Arts and Theology at United Theological Seminary of the Twin Cities, has published her first monograph, The Good Shepherd: Image, Meaning, and Power.
***
Michael O'Loughlin '09 M.A.R., National Correspondent and Associate Editor at America magazine, has published a new book, Hidden Mercy: AIDS, Catholics, and the Untold Stories of Compassion in the Face of Fear.
***
Rod Lowe, Senior Associate Director of Major Gifts at YDS and a U.S. Army veteran, appeared on a Veterans Day-themed episode of the "Yale Talk" podcast with President Peter Salovey.
***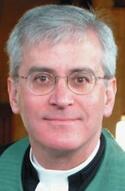 Ted Wardlaw '79 S.T.M., president of Austin Presbyterian Theological Seminary, has announced plans to retire in 2022.
***
Joshua Sullivan '16 M.Div. has been installed as the first pastor of Christ the Good Shepherd Lutheran Church in Hamden, Conn.