S. Mark Heim, Samuel Abbot Professor of Christian Theology at Andover Newton Seminary at YDS, has won the 2019 Frederick Streng Book Award for excellence in Buddhist-Christian Studies for his book Crucified Wisdom: Theological Reflection on Christ and the Bodhisattva. 
***
George Braswell '61 B.D., Professor Emeritus at  Southeastern Baptist Theological Seminary, was feted at an event to celebrate the dedication of the seminary's George Braswell Missions and World Religions Library.
***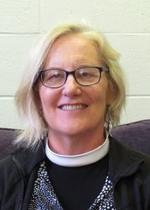 Mary Barnett '17 M.Div. is the new Missional Curate of the Church of the Holy Trinity in Middletown, Conn.
***
Rachel Field '16 M.Div. has been called to serve as Priest-in-Partnership at St. Thomas and Grace Episcopal Church in Brandon, Vt.
***
In Memoriam
Rev. John J. Blossom '18 M.Div.