Sherri Reed '18 M.A.R. has completed her first year as coordinator of the Divinity Farm and was recently re-appointed to serve in the role in the 2017-18 year as well. Reed took time to talk about her work as the farm coordinator and what it has meant to her faith and education.
Tell us about the Divinity Farm and what happens there. 
YDS Divinity Farm, more a garden, really, was born in 2009 to provide opportunities for YDS students to cultivate food, connect with the land and one another, and to think about how the ways we interact with our environment can be ethical and faith-filled.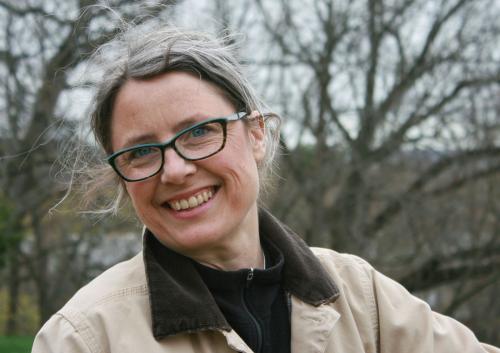 The garden is still going strong. Students sign up in the Spring (that's now!) to garden individual/team plots and help with the community plots. We grow all sorts of vegetables and fruit—blueberries, raspberries, kale, tomatoes, onions, basil, etc. We gather for parties and potlucks and fires and fellowship, and we connect with other Yale and community organizations to share knowledge and resources. This year we hope our biggest crop will be a vibrant community space where we explore our relationships with creation through gardening, art, music, knitting, talking, dancing … just being out-of-doors together. Think fun and food and faith! 
We share info via Divmail and our very active and interesting Facebook page. facebook.com/ydsfarm
Why are you drawn to this work? Does it have theological significance for you?
I find deep connection with the Divine out-of-doors, especially in spaces where humans and other creatures collaborate with God in fruitful and incarnational ways. As a Christian, I understand myself as part of the Body of Christ. I believe that moving and using our bodies in the world, in ways that work for us, is a rich way to enact our faith. I love reading and writing and discussing, but I also love digging and planting and harvesting. 
I think it's imperative, too, that we learn ways to care for ourselves and our planet in the same movements. How we do that—food, clothing, shelter—should not threaten our environment. Learning how to be open to collaborating with God is something that happens with your hands "in the dirt," eyes and ears open to God's handiwork. 
How did you find yourself at YDS and what did you do before coming here?
I come to YDS from the beautiful Pacific Northwest, where I spent a lot of time outdoors. My undergraduate degree is in natural history writing and through the genre I worked a lot with questions about "place" and "home" and "belonging." These questions grew into bigger questions, like "what does it mean to be part of the family of God?" I turned to theology and started reading and talking with the rector of my church. At the same time, I missed the intellectual stimulation of my college experience and decided to apply to graduate school at YDS. I wanted an experience that allowed me to integrate my intellectual and spiritual interests, rather than segregate them as is often the pressure in higher education, and I've found that at YDS.
What do you plan to do after YDS?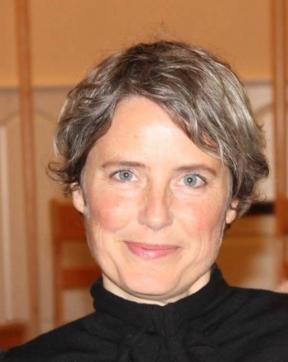 When I graduate next year I hope to find an opportunity in education where I can help students be creative: creative readers, writers, thinkers, walkers, and makers—help them find ways to be creative collaborators in God's Creation. Young people long to engage with their world in meaningful ways and educators can help them do that, coordinating service learning and student-designed curricula. Today's kids will grow up to be leaders in our country and world; they need the empathy and emotional intelligence to do that in just and compassionate ways. 
What would you say to prospective students about the YDS experience? 
YDS is rich with opportunities to learn and participate and create and change. Come with unassailable curiosity. Come with openness to change. Come knowing that there is a family here walking with you on your journey. And bring yourself as a gift to the community: your voice, your loves, your big questions, your spirit. The strength of YDS is the breadth of experience the students bring and the commitment by faculty and staff to make space for us to share that experience with one another.