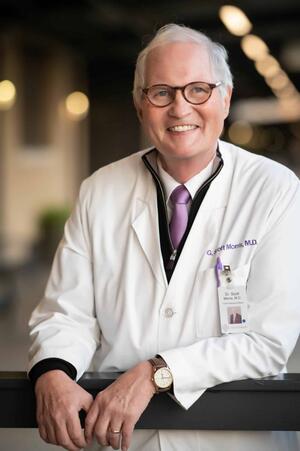 In the new episode of the Yale Divinity School "Quadcast," YDS alum and medical doctor Scott Morris '79 M.Div. discusses the connection between health and religion, urges Christians to engage the healing work of the church, and explains the biggest failure in the American healthcare system.
Morris is founder and CEO of Church Health in Memphis and author of the new book Care: How People of Faith Can Respond to Our Broken Health System.
"The Quadcast" is hosted by Emily Judd '19 M.A.R., who is Senior Communications Specialist at the Higher Committee of Human Fraternity, an international humanitarian organization supported by Pope Francis, the Grand Imam of Al-Azhar, and the leadership of the United Arab Emirates. She previously worked as a journalist in the Middle East.