By Ron Rembert '73 M.A.R.
How often does a student have the special opportunity to take two courses 50 years apart from the same professor?
In 1971, I began my first year of study at YDS by taking a course, Emotions, Passions, and Feelings, taught by faculty member Dr. Don Saliers '62 B.D, '67 Ph.D.,  along with Dr. Paul Holmer '46 Ph.D. In 2021, I signed up for another course offered by Dr. Saliers, via Zoom, Visio and Lectio Divina: The Art of John August Swanson, as part of the Candler Foundry Program at Emory University. Fifty years passed between the two offerings, but the teaching/learning experience remained as fresh and meaningful as ever.
My memory of the course at YDS has, of course, faded over the years. However, I recently discovered a document from 1971 that confirms the rigor of that course. In the Fall Book List for all courses provided by the bookstore at the start of the term that year, four books were "required for purchase" by those of us taking the Saliers/Holmer class. The books listed included Speeches on Religion by Schleiermacher, Concept of Mind by Ryle, Philosophy of Mind by Hampshire, and On Happiness by Augustine. Another volume, Religious Affections by Edwards, was "highly recommended, heavily used."
Drs. Saliers and Holmer were an interesting and effective team-teaching duo. Their different styles proved complementary. Dr. Holmer, a Kierkegaard scholar, taught with a Soren-like touch and a somewhat indirect approach that nevertheless reflected a strong, personal stance. At the beginning of his classes, Dr. Holmer clarified that he would be teaching with a first-person voice, making notetaking an almost non-sensical effort. Dr. Saliers, a lover of literature and performer of music, added humor, context, and an aesthetic dimension to the course. The two professors achieved a helpful balance between philosophical analysis and artistic appreciation.
I recall my immediate attraction to the topic of the course and the philosophical approach to exploring it. From the outset, Dr. Saliers emphasized that approach, drawing a distinction between our everyday use of the terms "feelings, passions and emotions," which may seem easily interchangeable in their meaning, and the conceptual frameworks that make them crucially distinguishable. While setting an analytic tone for our study, Dr. Saliers and Dr. Holmer always kept our focus on issues of  religious language, literature and theology, and worship as we explored the differences among feelings, passions, and emotions.
My final paper in that course reflected my struggles in understanding the course content and in making the transition from undergraduate to graduate-level writing. I chose to write my final paper on the novel Zorba the Greek by Nikos Kazantzakis, thinking, as I recall, that there would be plenty of material about all three concepts–feelings, passions, and emotions–in that story. Not only was there plenty of material in that source, but there was also much too much to sort out in a single paper. I soon realized that I was not as clear about the three concepts as I needed to be. I assure you—there were many feelings, passions, and emotions that arose for me while I was writing that first term paper!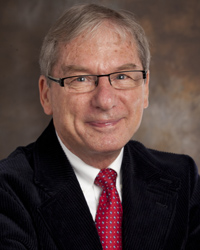 Dr. Saliers' comments were eye-opening. He helped me to see the lack of conceptual precision in my essay and how much my writing needed improvement. His own literary insights led me to think about the novel in deeper ways and to grow more sensitive as a reader. His careful criticism and genuine encouragement proved elevating for me. For this first-term student, his class was humbling, but productive. I would take other courses from Dr. Saliers during my remaining years at YDS, including Contemporary Literature and Christian Existence and Studies in Theology and Aesthetics.
Like Dr. Saliers, who moved from Yale to Candler School of  Theology at Emory University in 1974, I also went to Emory in 1975 to start a Ph.D. program in the Graduate Institute of the Liberal Arts. Again, I appreciated the opportunity to take courses from Dr. Saliers there, in particular, one on Wittgenstein. After finishing at Emory, I started a teaching career at Texas Wesleyan College before landing in the Religion and Philosophy Department at Wilmington College in Wilmington, Ohio. For decades, I did not see or talk with Dr. Saliers until I saw an advertisement for his 2021 course offered through the community education wing of Candler School of Theology, the Candler Foundry.
How thrilled I was to think of reconnecting with Dr. Saliers again after 50 years. My wife, Theresa, and I signed up for his class in lectio and visio divina with great anticipation that lightened our Covid doldrums. The class, meeting by Zoom over an eight-week period, brought together members of the St. Thomas More community in Atlanta with students at the Candler School of Theology. We felt fortunate to join the group from our home in Ohio. Each session, we shared our practice of meditative reading of Scripture and developed skills for interpreting visual images, especially those created by Los Angeles-based artist John August Swanson.
Dr. Saliers greeted us each week from his living room, sitting beside his piano and in front of one of Swanson's inspired paintings. This setting reinforced Dr. Saliers' welcoming, endearing, and affable teaching style. When first seeing him again on my computer screen, I was struck by how well Dr. Saliers has aged, seeming as exuberant and warm-hearted as I remembered him at Yale. It was wonderful to hear him break into song or recite a poem spontaneously, adding to our online experience the same aesthetic sensibility he always brought to his classes at YDS. Dr. Saliers' wide range of expertise in literature, music, art, philosophy, and theology makes him a remarkable teacher.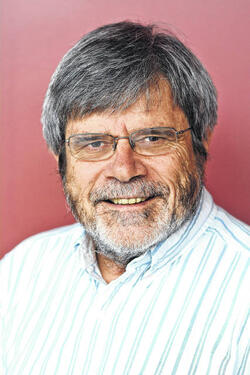 Dr. Saliers retired from the Candler School of Theology as the William A. Cannon Distinguished Professor of Theology and Worship and Director of the Sacred Music Program at Emory in 2007. Saliers remains the Theologian-in-Residence at the seminary. His theological education began at Yale and his theological instruction concluded at Emory. What a blessing it has been for me to share classroom experiences with Dr. Saliers at both institutions 50 years apart.
Dr. Ron Rembert served as Professor of Religion and Philosophy at Wilmington College for 28 years before retiring in 2017.