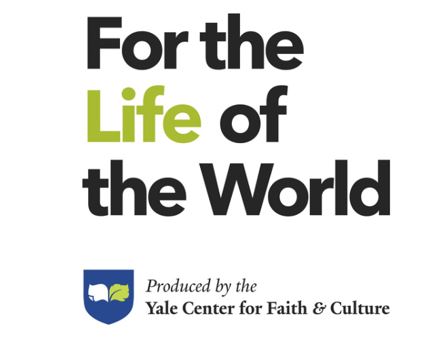 To mark the YDS Bicentennial, the Yale Center for Faith & Culture at YDS is highlighting Divinity School professors and alums in a special episode of its "For the Life of the World" podcast. 
The episode features Yale Divinity School people who have appeared in the series since its 2020 founding, including alums Keri Day '04 M.A.R. and Krista Tippett '94 M.Div. and faculty members Willie Jennings, Kathryn Tanner, and David Kelsey.
Current YDS Luke Stringer '23 M.A.R. introduces each segment. Appearing as interviewers are Miroslav Volf, Divinity School professor and Director of the Center, and Ryan McAnnally-Linz '10 M.A.R., research scholar and the Center's Associate Director. 
The "For the Life of the World" podcast is edited and produced by Evan Rosa, the Center's Assistant Director for Public Engagement.