By Emily Judd '18 M.A.R.
In a country divided, the Yale Center for Faith and Culture (YCFC) at YDS is reaching across lines of racial, religious, and political division this Easter season with a call to explore and advance an under-studied, under-appreciated subject: joy. 
Through its recently launched "50 States of Joy" campaign and sermon series competitions, YCFC is inviting pastors from every state to preach a series on joy with the option to submit the sermons for monetary prizes. The campaign and competitions are part of the larger Theology of Joy & the Good Life project, funded by a grant from the John Templeton Foundation.
The joy campaign is the brainchild of Allen Hilton '97 Ph.D., a pastor and former Divinity School professor who serves on the pastoral advisory committee of the Theology of Joy and the Good Life project. With a desire to unite churches throughout the country, Hilton proposed a YCFC-led preaching project to the committee last August. "50 States of Joy" was born. (The initiative is co-sponsored by House United, a non-profit initiative run by Hilton).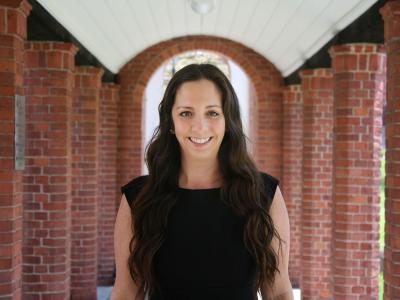 Joy, YCFC associate research scholar Angela Gorrell says, is a topic that Christian pastors tend to neglect.
"People don't necessarily associate Christianity with joy," says Gorrell, who is helping lead the project. "We hope pastors will assist congregants in theologically reflecting on joy and in connecting joy with Christ and the flourishing life. By the same token, we hope youth pastors will address practices that sustain joyful lives in adolescence."
Hilton calls joy a "misunderstood fruit of the Spirit" since it is often falsely equated with happiness. He points to the book of Philippians to explain the difference between happiness and joy. 
"Joy is not a good feeling prompted by pleasant circumstances, which is what I think makes people say they're 'happy,'" Hilton observes. "For Paul, joy is an un-dentable sense of well-being that comes from having a God-given purpose and a God-given community to join that purpose with him."
The joy initiative builds on the scholarship of YCFC Founding Director Miroslav Volf, Henry B. Wright Professor of Theology. Volf, writing on the project website, defines joy as "the crown of the good life, integrating all positive emotions as well as including and expressing in its own way the responsibility to lead our lives well and to construe both the world and the good rightly."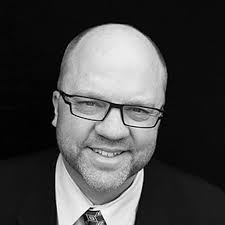 Pastors interested in participating in the "50 States of Joy" project can sign up on the campaign's webpage. The page also furnishes materials to help pastors construct their sermon series.
The joy preaching campaign officially begins April 23, the first Sunday after Easter. After preaching a minimum of four sermons on joy and flourishing, pastors can submit the series in either the youth ministry or intergenerational ministry competitions. YCFC is currently accepting submissions for both sermon series competitions. The deadline to submit is June 15, 2017. The first prize in each competition is $2,000. Submissions will be reviewed by YCFC scholars, pastoral advisory committee members, and the Joy and Adolescent Faith and Flourishing Advisory Board.
Pastors nationwide have already committed to inviting congregants to reflect on joy. Hilton, a pastor in Scottsdale, Ariz., and seven other pastors in California, Illinois, Iowa, Ohio, Kansas, Minnesota, and Nebraska are leading what YCFC dubs the "faithful flash mob." One church in New Haven, Elm City Vineyard, also committed to preaching on joy this year. 
Hilton will consider his vision a success if "50 States of Joy" achieves participation from all states, and at least 50 nations from around the world.
"I want the series to produce a body of sermons that help us understand one another and learn from one another's distinct insights," Hilton says. "I look forward to watching the good variety of sermons and asking how our theological differences produce valuable nuances in our understanding of joy."
Irrespective of its reach, the campaign has already successfully sparked the desired conversation about joy.
"What does it mean to be joyful in a nation that is currently divided?" asks Gorrell. "It's important for people to be discussing this at their churches."
Emily Judd is a first-year M.A.R. student and a freelance correspondent for the Associated Press. She plans to pursue a career in religion journalism upon graduation.