By Leah Silvieus '21 M.A.R.
The path that led Bo kyung Blenda Im '12 M.A.R. to Yale Divinity School and the Institute of Sacred Music—first as a student, then as a fellow, and now as an Assistant Professor of Sacred Music and of Divinity— was somewhat winding. But it has, in a way, led full circle.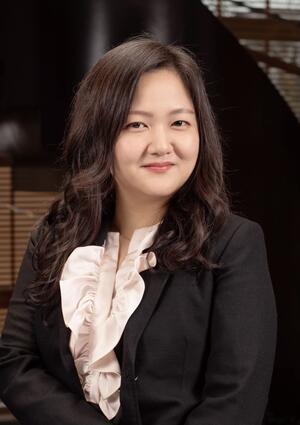 In tenth grade Im, a keyboard player, joined a worship band at her church in Southern California. She had been trained in classical music but found herself drawn to worship music and how it supported congregational singing. While her classical background covered some music theory, it didn't fully prepare her for participating in a worship band. She needed to learn to play by ear.
"I had some unnies  [Korean honorific meaning "older sister"] who would show me the ropes sometimes, but I really had to learn how to listen to a worship music track and negotiate how to play in those spaces," she says. "It was really tough in the beginning."
Im's interest in music extended into college at UCLA, where she was at first an undecided major, contemplating fields from pre-med to Near Eastern Languages and Cultures. Then she stumbled upon an education cluster on interracial dynamics in American society and culture, which included a popular music history seminar. She noticed she enjoyed writing about music, which led her to double major in Communications and Music History.
While Im enjoyed her courses, she felt a disjunct between her experience as a church musician and her academic training, which rarely centered conversations about religion. As she contemplated her post-graduation steps, a friend told her about the ISM. She was immediately sold on the Institute's interdisciplinary approach and the opportunity to bridge the gap between her academic study and musical practice.
"The questions I carry into my current research projects emanate from my own enfleshed experiences," Im says. "These questions have confounded me for decades, and I understand myself as someone who recruits conversation partners, both inside and outside the academy, in my search to articulate what makes us human, how we might better relate to each other, and how we can become good stewards of the world."
Im's interdisciplinary study at YDS and the ISM solidified her decision to pursue a Ph.D. in ethnomusicology. After completing her Ph.D. at the University of Pennsylvania, she was appointed first as a lecturer, then as a post-doctoral associate, at the ISM. Prior to returning to Yale this year, she was a Global Korean Diasporas Postdoctoral Fellow at the Korea Institute at Harvard.
Through these experiences, she continued to hone the intellectual tools useful for understanding the relationship between Christian faith and spirituality, music and sound, and the material structures that shape how and what people define as "good" in liturgical and paraliturgical contexts— tools that she hopes to share with her students at Yale.
"Prof. Im brings numerous gifts to our work at ISM: a deep understanding of the breadth and complexity of sacred music in the world, a virtuosic grasp of cultural theories, expertise in Korean and Korean-American worship practices, and profound theological sensibilities," says ISM Director Martin Jean.
With her appointment, Im joins her work in ethnomusicology to the scholarship of a pair of other ISM and Divinity scholars: Braxton Shelley, Associate Professor of Music, of Sacred Music, and of Divinity, who works in music theory; and Markus Rathey, Robert S. Tangeman Professor in the Practice of Music, who studies music history. Together, Jean points out, the three cover all three major subfields of music studies.
While Im teaches at Yale, she will be finishing her book in progress, Transpacific Modernity and the Forgotten Constant: Race, Music, and Faith in Seoul. The inspiration for the book and the dissertation that it grew out of can be traced back to her time serving in worship groups at her Korean megachurch in Southern California. During winter break, the youth group and college group met almost every day for weeks to practice two or three Black gospel songs, which they would sing in front of the entire congregation of a few thousand people at the end of year/New Year service.
"I wanted to sing gospel songs more often and started to wonder why we sang songs by Chris Tomlin but not Kirk Franklin on Sunday mornings," Im says.
Later, when she was in Korea for pre-dissertation fieldwork, she had an experience in Emart, a Korean big-box store that confirmed her need to pursue a project on Black gospel music in Korea.
"The aisles were lined with dolls, girl dolls with blue eyes and blonde hair," she says. "And I was like, We're in South Korea, what is going on here? What is this? The Eurocentric racial ideology was materialized in children's toy culture, but it was so normalized," she says.
It's not only toys; Korean fashion brands also frequently hire white models and thus set them up as the beauty standard. Im recognizes that both phenomena are symptomatic of a global racial ideology—and that this ideology is embedded not only in Korean consumer goods but also within church music. For example, the early American Protestant missionaries in Korea introduced not only hymns but also ideologies about the fundamental nature of music; indeed, about what constitutes "music."
"The disciplining processes that the missionaries propagated in Korea are documented in the written archive," Im says. "The primary argument of my current book project is that to establish radical contemporaneity between the West and Asia, particularly Korea, we have to think about race. That's the 'forgotten constant.'"
In the context of her research, Im worked with two communities in South Korea, Heritage Mass Choir, a group of about 60 Korean Christians who get together to sing Black gospel music, and Jubilee Church, an independent English-speaking community of about 500 weekly attendees who are mostly co-ethnic return migrants. Her research explores the role of contemporary music as the central repertoire of Jubilee church while looking at the Black/white binary that operates in the marketing of Christian popular music. She also considers questions around race and transpacific modernity and why gospel music appeals to particular communities.
Im's ongoing research also examines Korean Christianity and Korean diasporic faith and the role of church culture within both. Historical reasons explain why Korean immigrants often find community in Korean churches even if they had no affiliation with Christianity in Korea, she says. The connections stretch back to the white Protestant missionaries from the U.S. who came to Korea around the end of the 19th century and played an influential role in bringing the first wave of Korean immigrants to Hawaii. For example, Horace N. Allen, the first Protestant missionary to Korea, facilitated U.S. plantation owners' efforts to recruit Korean laborers to break Japanese labor strikes on sugar plantations.
"Christian missionaries were sort of mediating these commercial ventures," Im says.
This first wave of Korean immigration took place between 1903 and 1905, during a period of growing anti-Asian sentiments in the United States. Koreans faced exploitation and discrimination both in Hawaii and on the U.S. mainland. Nonetheless, Protestant missionaries like Allen, George H. Jones, and Homer Hulbert encouraged Koreans to emigrate, assuring them that America was a "promised land" and a "Christian land."
Religions outside of Christianity have also played an important role in immigration history. However, because of the history of U.S.-Korean relations, because of the way Christianity was implicated in American imperialist projects, and because of Christianity's role in Korean social and spiritual life, Christianity remains uniquely entangled with Korean diasporic communities.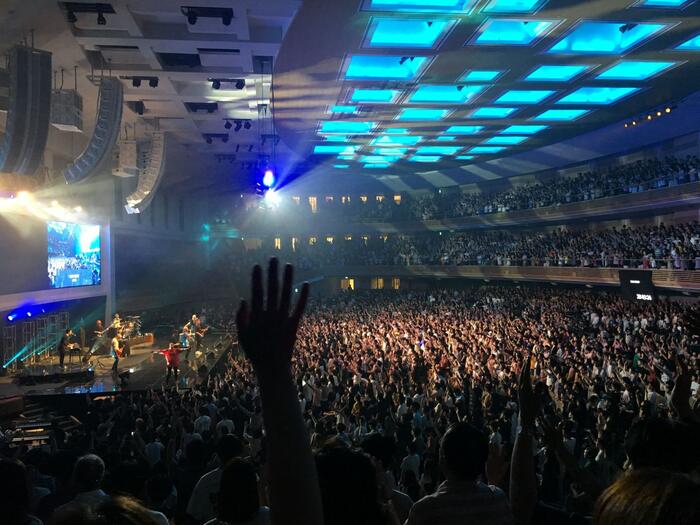 The course Im is teaching this fall (and taught earlier as a post-doctoral associate) is Sacred Sounds: Key Issues in the Ethnomusicology of Religion. Because of her own trajectory, she doesn't want to assume that everyone necessarily knows what ethnomusicology is. So she has designed the course as a gentle introduction to the field specifically for the divinity school setting. Students examine case studies that address themes such as racialization, gender, diaspora, and coloniality, among other pressing issues in the modern world, as they think about how music and religion inform the lived experiences of their practitioners. Her hope is that the framework of the course will discourage imposter syndrome, something with which Yale students often struggle.
Im is also developing a course for undergraduates hosted by East Asian Studies and cross-listed with Music—Critical Themes in Korean Popular Music. The course examines how transnational dynamics have formed the Korean recording industry, illuminating critical themes such as race, racialization, gender performance, romantic capital, and diaspora. She will also teach Contemporary Worship Music: Commerce, Style, and Ethics, which explores, from a political economic standpoint, both the aesthetics and ethics of performance and the industry that undergirds contemporary worship music. The inspiration for the topics and the methodologies of her courses circle back to her own experience and the interdisciplinary thinking about music that helped her understand her own context and faith, she says.
"How can we honor the different, deep ways of knowing that have traditionally been disregarded or undervalued from academic institutions?" she asks. "How then can those ways of knowing not only empower people, but also help them understand what is going on in the everyday—help people understand, 'Oh, this is what's happening when I'm connecting to God.' God gave us skills to be thoughtful people, and thinking is a way of worshiping God."
Leah Silvieus '21 M.A.R. is a poet and writer working at the intersection of religion and literature. She is author of the poetry collection Arabilis (Sundress Publications) and is the co-editor with Lee Herrick of the anthology The World I Leave You: Asian American Poets on Faith and Spirit (Orison Books).