Yale Divinity School is offering donors a challenge-fund giving opportunity aimed at freeing students to choose their divinity school or seminary based on preference, not money.
From now until June 30, every two dollars of new funds committed will be matched by one dollar from the School, up to $100,000 per donor.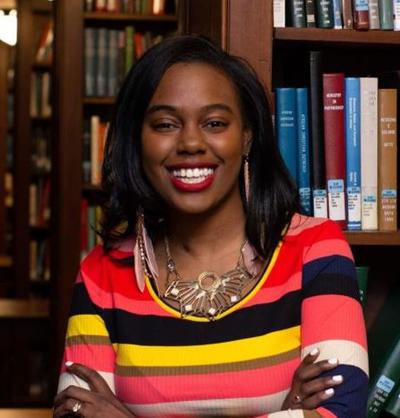 Financial considerations are the No. 1 reason given by accepted applicants who choose not to attend YDS. Many receive larger aid offers from other seminaries and divinity schools and opt to matriculate at those institutions even though YDS might be their top choice.
"By contributing to student scholarships, YDS supporters can free undecided students to base their decisions on where they want to attend, rather than where they can afford to attend," said James Hackney '79 M.A.R., Senior Director of Development. "We hope the new challenge program will encourage donors to participate in expanding student opportunities."
Currently 95 percent of all students enrolled at YDS receive some form of financial aid. The School's primary financial priority is to increase the amount of aid available to students. 
Gabby Cudjoe Wilkes '18 M.Div., who co-pastors a church in Brooklyn, N.Y., with her husband, Andrew Wilkes, is an example of how students benefit from scholarships both during and after YDS. Wilkes received a full scholarship—which the School aspires to provide for all students by its 200th anniversary in 2020.
***
RELATED CONTENT: Video of Gabby Wilkes and other scholarship recipients reflecting on the YDS experience today
***  
"I am working as a clergy person in New York City, where the cost of living is incredibly high," Wilkes said. "I can't imagine the additional stress I would feel if I also had to cover the costs of my recent degree. I am incredibly grateful for the tuition scholarship that I received at Yale Divinity School."
Able to focus on her studies and student leadership activities while at YDS, Wilkes was president of Yale Black Seminarians and worked as a communications strategist for Yale's Dwight Hall Center for Public Service and Social Justice, among other roles. She now serves on the Board of the YDS Alumni Association.
The Divinity School's scholarship giving program offers a range of giving levels and opportunities. An initial gift of $50,000 or more establishes an endowed scholarship in the donor's name, with opportunities for the donor to interact with the student recipient. Gifts of $250,000 or more entitle donors to support students in specific areas of study or geographic regions.
People interested in learning more are encouraged to contact Senior Development Director Jim Hackney '79 M.A.R. at james.hackney@yale.edu.