Mary Evelyn Tucker, Senior Lecturer and Senior Research Scholar in Religion and Ecology at Yale Divinity School, was a speaker at an international rainforest-protection conference hosted by the King of Norway this week. The meeting of religious and indigenous leaders, interfaith advocates, and scientists addressed the worldwide crisis of deforestation and its relationship to climate change.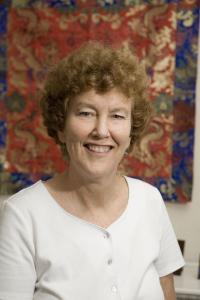 Leaders from 21 countries participated in the three-day conference, held at the Nobel Peace Center in Oslo and convened by Norway's International Climate and Forest Initiative, Rainforest Foundation Norway, and the United Nations Development Program.
"The fact that the U.N. and a major government were open to hosting this and synergizing science, religion, ecology, and ethics made it an exciting moment," said Tucker, who, along with John Grim, co-directs Yale's Forum on Religion and Ecology, which co-sponsored the conference.
Tucker spoke in a session on "Creating an Interfaith Action Agenda on Rainforests: Opportunities and Challenges" and gave closing comments in a plenary discussion of "The Way Forward." 
Read more in the Huffington Post and at the Forum on Religion and Ecology website.
***
Related story: Latinx Christianity and religion/ecology are focus of new M.A.R. concentrations