Nineteen new endowed scholarship funds; significant additions to several existing scholarships; a near-record year for gifts to the Annual Fund; a future with less student debt and better student access to Yale Divinity School.
These are the outcomes of the Access Yale fundraising effort at the Divinity School, a two-year project that came to a successful close on June 30.
Jim Hackney '79 M.A.R., YDS senior director of development, hailed the project for achieving the largest growth in scholarships in the School's history.
"We are grateful to those who have stepped forward to make the Access Yale effort a success," Hackney said. "It's heartening to witness their generosity and commitment to educating leaders for church and society while making sure these students are not saddled with burdensome debt. To these donors, we send our heartfelt thanks!"
Over the course of a two-year period beginning July 1, 2014, Yale University undertook "Access Yale," a major university-wide push for student financial aid. Thanks to an anonymous gift and an estate gift from the late Howard Benson '53 B.D., YDS was able to set up a challenge fund—the only such challenge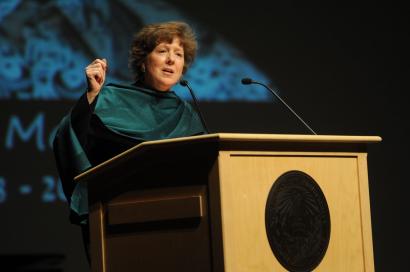 fund at the university during Access Yale—to encourage donors to create new scholarships. The challenge fund added $50,000 each to 15 new scholarships created during the fund drive. (See below for a list of new scholarships established during Access Yale.)
Although Access Yale is now complete, Divinity School donors are still able to sustain the momentum by giving to the Annual Fund, a class reunion fund, or to a new scholarship fund for which gifts are still being sought. That new fund is the David L. Bartlett '67 B.D., '69 M.Phil., '72 Ph.D. Divinity Scholarship, named in honor of emeritus professor and former YDS academic dean David Bartlett. Income from this fund will support an M.Div student studying for the Christian ministry.
Equally important, Hackney stressed, is support of the YDS Annual Fund. Breaking the $500,000 mark in 2015-16 for the first time in recent history, the Annual Fund provides immediate financial support to students. The 2015-16 academic year was the fourth straight in which giving to the Annual Fund has exceeded the previous year's total. The Divinity School's 28% participation rate was among the highest of Yale's professional schools, bested only by the Law School and School of Management.
Also, gifts are being accepted to class funds such as that established by the Class of 1966, which in October is celebrating its 50th reunion.
In addition to these opportunities, donors able to give $50,000 or more over five years are invited to set up new endowed scholarships. And all YDS supporters are encouraged to make provisions in their estate plans to give to an existing scholarship or establish new scholarships.
With YDS graduates carrying an average of $55,000 debt (a combined undergraduate and graduate total), Hackney explained that money for scholarships remains the top fundraising priority at YDS. As outlined in the School's strategic plan, YDS is attempting to raise $40 million in endowed funds for financial aid by 2022, with the aim of making YDS tuition-free for all students with need.
"Support for students is our first priority," Divinity School Dean Greg Sterling said. "We are interested in attracting the crème de la crème among students and providing them with the support that they need to attend. The success of this last year is vital. Thank you on behalf of current and future students who are your beneficiaries. Whether your gift was large or small, every gift made a difference."
Whereas donations to the Annual Fund are channeled to student aid immediately, gifts to the new endowed scholarships are invested and require a year before they begin yielding the income that goes to student recipients, Hackney pointed out. Because of the generosity of alumni and friends in giving to the Annual Fund and scholarships, he added, the average financial award at YDS has been increasing faster than tuition.
Current and future students are advised that the Office of Financial Aid matches financial aid recipients with the specific scholarships for which they might qualify; no separate applications are needed.
Here is a list of 18 of the 19 new scholarships established at YDS during Access Yale. (The 19th will be announced on October 6.)
Susan Miller '73 M.A.R. '81 M.Div. and Rudy Hokanson'74 M.Div.'81 M.B.A. Endowed Scholarship Fund for Lutheran Students studying for the Ministry
William H. Willimon '71 M.Div. and Patricia Parker Willimon Endowed Scholarship Fund for United Methodist Students studying for the ministry who attended Wofford College
The Leopold and Sigrid Lussier Scholarship Fund for M.Div. students studying for ministry
The Elizabeth B. Sorem Scholarship Fund for M.Div. students studying for ministry
Class of 1966 Endowed Scholarship Fund for M. Div Students studying for ministry
James Kurtz '50 B.A. Scholarship Fund for M.Div. Protestant students from west of the Mississippi
Arthur '98 M.Div. and Kate Latimer '85 M.Div. '98 S.T.M. Divinity Scholarship Fund for M.Div students studying for the ministry
Marylouise Oates '73 M.Div. Endowed Scholarship Fund for older M.Div. women students
Nancy Taylor'81 M.Div., Endowed Divinity Scholarship Fund for M.Div students who are Protestant and of the Reformed tradition.
Stephen Henderson '87 M.A.R. and James LaForce Endowed Scholarship Fund for LGBTQ students
Samuel Templeman Gladding '70 M.A.R. Scholarship Fund for Baptist Students from the South
Lawrence G. Wee '91 B.A. Endowed Divinity Scholarship Fund for evangelical students studying for the ministry
Jerry W. Henry '80 Endowed Scholarship Fund for any student with need
Class of 1964 Endowed Scholarship Fund for any student with need
Felix Varela Endowed Scholarship and Internship Funds for Latino/a Roman Catholic students and for internships at St. Thomas More
Howard Benson '53 S.T.M Endowed Scholarship Fund for any student with need
W. Douglas '45 M.Div. Ruth Heaster, Bernadine Regnell Larson Endowed Scholarship Fund for any student with need
David Bartlett '67 B.D., '69 M.Phil., 72 Ph.D. Endowed Scholarship Fund for M.Div students studying for the ministry.
Editor's note: This story was updated on August 1, 2016.