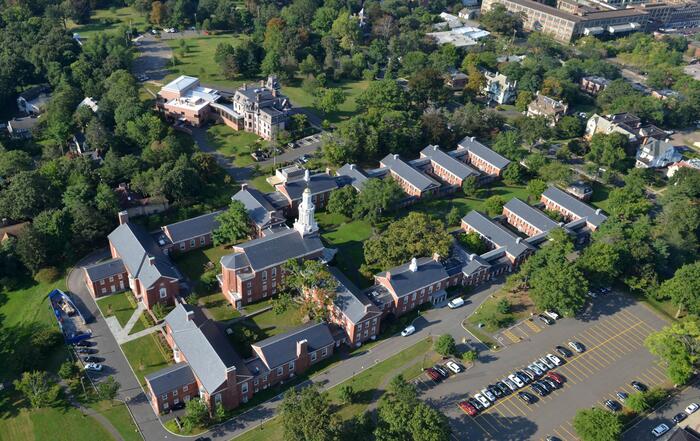 We are happy to learn about your interest in Yale Divinity School! As a result of the public health concerns related to the coronavirus pandemic, and consistent with the Yale University guidelines for meetings and events, we have suspended all campus visit programs for the year. While we will not be available to host any on-campus visits or events, we will be providing a variety of virtual opportunities for you to connect with us. We encourage you to explore our list of virtual events and visit opportunities below. If you have any questions, please do not hesitate to contact the admissions office or call (203) 432-5360.
Please check this page frequently, as we will be share ongoing opportunities for you to engage with current students, staff, alumni and faculty.
Weekly Wednesday Information Webinars.
Come and join one of our weekly Wednesday information sessions to learn about Yale Divinity School. This virtual information session will provide an overview of our programs offered, student and community life at Yale, financial aid and more. Register now to attend a session! 
Connect with our Asst. Director of Admissions & Recruitment.
Want to learn more about Yale Divinity School in depth? Register for a conversation with Antonio Bravo, our Assistant Director of Admissions & Recruitment. He is happy to hear about you and your dreams and aspirations and is ready to discuss all things YDS and what makes us a unique environment for graduate theological education. 
Connect with our Financial Aid Office.
To connect with our Financial Aid Administrator, Doreen Generoso for a conversation, please send her an email - doreen.generoso@yale.edu. She is happy to lead you through all things financial aid!
Connect with one of our Admissions Student Assistants.
Have questions about student life at YDS? We invite you to chat with one of our Admissions Student Assistants. They are happy to chat with you and answer your questions about the application process, the school, life as a YDS student, etc. Please browse the calendar and sign up to chat with one of them today. 
Chat with our Associate Dean of Admissions & Financial Aid.
Is Divinity School a part of your calling? Dean Hopie Randall is happy to talk with you about your exploration, discernment and YDS. Sign up for a session today!
YDS and Partner Schools Joint Virtual Visits & Webinar Events.
The Association of Academic Divinity Schools (AADS) is a collaborative organization comprised of 7 member schools - Yale Divinity School, Candler School of Theology, University of Chicago Divinity School, Duke Divinity School, Harvard Divinity School, Union Theological Seminary and Vanderbilt Divinity School. The AADS work jointly to provide opportunities for prospective students to learn about graduate studies in religion and offerings at each of the schools.
In light of COVID-19, the AADS has had to cancel all in-person visits to schools for Fall 2020. We look forward to future opportunities to visit your hometown or university again soon. However, we are offering a variety of virtual visit opportunities and joint webinar events. 
Below please find the dates for our four scheduled AADS joint webinar events.
1. General Information Session: Thursday, September 24th  at 7pm ET.  CONCLUDED.
2. MDiv Focused Event: Tuesday, October 13th at 7pm ET.  CONCLUDED.
3. MAR/MTS Focused Event: Thursday, November 12th at 7pm ET. CONCLUDED.
4. General Info Session: Tuesday, December 8th at 7pm ET. CONCLUDED.
Please check back for more information on dates and times. In the meantime, please follow us on AADS instagram for updates regarding future events.
Virtually explore the campus.
---
Dear Prospective Student,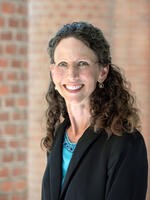 Thank you for your interest in Yale Divinity School! This is an exciting time to be at Yale Divinity School. We are a community of immense talent, energy, learning, and diversity.  Our students come to us with rich experience on the frontlines of community organizing and in the halls of power, from top research universities and small Christian colleges, with prior degrees in disciplines as varied as environmental studies and law, from every region of this country and from nearly a dozen other countries, representing 24 different denominations and faith traditions.  They become part of a community whose slogan, "Faith and Intellect," is lived out in a myriad of registers in and outside of the classroom, chapel, community coffee hours and dinners, guest lectures, student groups, and more.  Some are here to train for ordained ministry and other forms of creative servant leadership in the churches.  Some are here to hone intellect and sharpen skills to lead and inspire transformative social change.  Some are here to apprentice with scholar-teachers who are world leaders in their disciplines, preparing for doctoral work and a future life in academia.
Our students, then, have varied backgrounds and identities, and varied reasons for coming to Yale.  All come to us, though, because they want to be part of the special community that is YDS: to live together, learn together, celebrate together, yearn together.  They come because we are an ecumenical Christian school of Divinity that is part of one of the world's leading research universities, a community of faith that is open to those of other faiths and of no faith, a community of learning that seeks to be informed by and in conversation with the practices and languages of faith.
I hope that you will begin to imagine how you might fit in within our mosaic.  I look forward to welcoming you here.
Cordially,
Jennifer A. Herdt
Senior Associate Dean of Academic Affairs
---
Visiting New Haven
If you are visiting the New Haven area, here is some useful information.
Driving Directions
Information for GPS:
409 Prospect Street
New Haven, Connecticut 06511
From I-91 North or South:
Take Exit 3 (Trumbull Street) off I-91
At the end of the ramp go straight on Trumbull Street.
Take a right on Whitney Ave and continue to Edwards St.
Take a left onto Edwards and then a right onto Prospect St.
The Divinity School is in the next block on the right.
Pull into the drive between the two stone pillars and go up the drive a few more yards.
The main entrance will be on your right.
---
Local Mass Transportation
By Train:  New Haven's Union Station, 50 Union Avenue, New Haven, CT
Amtrak and Metro-North Commuter line service New Haven.  Metro-North runs every hour between Grand Central Station in New York City and New Haven (including most local stops).  If you are coming from points other than New York City you should use Amtrak.  Upon arrival at Union Station in New Haven you may take the Yale Blue Shuttle (free) or taxi to the Divinity School.
Amtrak: 800-872-7245
Connecticut Metro-North: 800-638-7646
Metro Taxi: 203-777-7777
By Bus:
Greyhound, Megabus and Peter Pan services New Haven's Union Station (the train station is also the bus station).  
Peter Pan Bus Lines: (800) 343-9999
Greyhound Bus Line: (800) 231-2222
Megabus: us.megabus.com
Metro Taxi: (203) 777-7777
By Plane:
Tweed-New Haven Regional Airport (HVN) is the closest airport to the Divinity School.  US Airways Express is the only airline which services Tweed (six flights in and out daily to and from Philadelphia).  
Bradley International Airport (BDL) in Windsor Locks is approximately one hour from New Haven, but offers a greater choice of airlines including Southwest and most of the major commercial carriers. 
Some individuals also choose to fly into one of the New York area airports (JFK, LaGuardia, or Newark, NJ).  New York's MTA rail service and Connecticut Limo offers ground transportation from all three New York area airports, as well as from Bradley Airport. 
Connecticut Limo: 203-878-2222
www.ctlimo.com
A small discount may apply to online reservations.
---
Places to Stay
Courtyard Marriott (1.3 miles from campus)
30 Whalley Avenue
New Haven, CT
(800) HOLIDAY
(203) 777-6221
Omni New Haven Hotel at Yale (1.3 miles from campus)
155 Temple Street
New Haven, CT 
(800) THE-OMNI
(203) 772-6664
New Haven Hotel (1.4 miles from campus)
229 George Street
New Haven, CT
(203) 498-3100
The Study at Yale (1.5 miles from campus)
1157 Chapel Street
New Haven, CT
(203) 503-3900
The Blake Hotel (1.5 miles from campus)
09 High Street
New Haven, CT
(203) 309-5352
La Quinta Inn & Suites New Haven (2.9 miles from campus)
400 Sargent Drive
New Haven, CT 
(203) 562-1111
New Haven Village Suites (3.6 miles from campus)
3 Long Wharf Drive
New Haven, CT 
(866) 584-0232
(203) 777-5337
Hampton Inn & Suites by Hilton (6.3 miles from campus)
510 Sawmill Road
West Haven, CT 06516
(203) 932-0404