Area clergy have an opportunity to take part in an innovative new continuing education program at Yale Divinity School in the area of medicine and theology. The program, offered through the recently launched Lifelong Learning Program at YDS, is accepting applications in July and begins with the opening of the new academic year.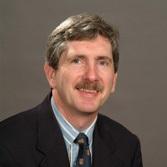 At the center of the program is a new YDS course, "Theology and Medicine," that explores the challenges of contemporary medicine from a theological perspective and includes topics of traditional interest in both fields—suffering, illness, and healing—in the context of human mortality and flourishing.
The course was developed—and will be taught—by S. Mark Heim, visiting professor at YDS and Samuel Abbot Professor of Theology at Andover Newton Theological School, and Benjamin Doolittle '94 M.Div., a YDS alumnus who is Associate Professor of Medicine and Director of the Internal Medicine Pediatrics Residency Program at the Yale School of Medicine.
With the support of a grant from the American Association for the Advancement of Science (AAAS), a continuing education component is being built around the new course with the aim of supporting active ministers. A cohort of 15 pastors will attend select course sections and engage in facilitated dialogue outside the class to consider implications of course content for their ministry contexts.
As a capstone event, the program will offer a community-wide forum on the topic of burnout and coping among physicians and clergy. This is a critical area of focus given that studies show one in nine U.S. pastors face a high risk of burnout, and two in nine face a medium risk of burnout.
The AAAS grant was awarded to Andover Newton, which is in the process of relocating to and affiliating with YDS.
The theology-and-medicine program for clergy is one of the first offerings of the newly launched Lifelong Learning Program at Yale Divinity School.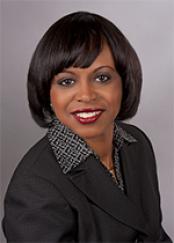 "We are excited to have this opportunity to demonstrate how a gathered cohort of clergy can come alongside our course offerings to be resourced, equipped, and enriched for their leadership contexts," said Debora Jackson, Director of Lifelong Learning at YDS.
Participants are not required to be alumni of YDS or Andover Newton. Cohort participation begins in August.  Interested parties are encouraged to apply. Use the file below and send the completed form to debora.jackson@yale.edu.
This project is funded by grants from The John Templeton Foundation and E. Rhodes and Leona B. Carpenter Foundation to AAAS. For more information about AAAS, visit AAAS.org.