By Pressley Peters
The Rev. James K. Donnell '58 B.D., a retired Presbyterian minister from Pennsylvania, had such confidence in his alma mater that he contributed over $1 million toward its greatest needs.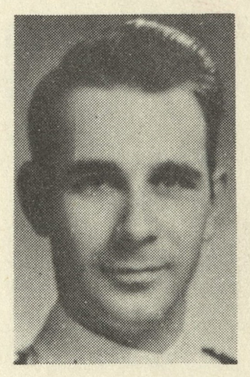 Upon deciding to make a lead gift to the School, Rev. Donnell asked Dean Greg Sterling how his funds might be directed to bring the maximum benefit. Sterling suggested he dedicate the gift to the Living Village, which is expected to be the largest living-building residential complex in the world at completion.
The idea struck a chord with Donnell in large part because of the unique residential experience he and his wife had while he studied at YDS more than a half-century ago. 
Like many veterans following World War II and the Korean War, the Donnells resided in Quonset huts—round-top structures set in rows, constructed of prefabricated steel. The U.S. government had used them as housing during wartime, and when enrollment at colleges and universities swelled under the GI Bill, Yale and other colleges took advantage of the temporary structures to house students. At Yale, where veterans came in large numbers post-war, many with wives and children, the huts remained on campus into the 1960s. 
Yale's post-war Quonset huts: Read more.
The Donnells first lived in downtown New Haven—his classes at YDS were "just up the hill," as Donnell says—and later, with their firstborn, farther away in the Quonset hut rows facing the Yale Bowl. He has fond memories of living in a Quonset hut in a community with people of many ages and backgrounds.
Donnell said of the experience, "You could really broaden your horizons by meeting people who were studying many different things. It was a neat aspect of that post-war time." Rev. Donnell's wife taught at the Gesell Institute of Child Development, and one of her students described the Quonset hut as "half a sewer pipe." He laughs at the memory, but says compared to most dormitory facilities, "they were pretty neat. We enjoyed that time. It was an exciting area to live in."
The Living Village will mimic the Quonset huts only in that it will unite learning and living with a diversity of people. Not unlike post-war times, the YDS student body of today includes people of diverse ages. In 2020, the youngest of YDS graduates was 23 years old, and the oldest 84. 
Rev. Donnell, a longtime supporter of student scholarships through his decades of giving to the
YDS Annual Fund
, appreciates the quality of the faculty who helped him prepare for his career. "Yale provided me with fine education and basis for my ministry," he says.
Post-graduation, Donnell served Presbyterian Churches in Ohio and Pennsylvania, and later was an Associate Executive at the Pittsburgh Presbytery. Donnell grew up in Iowa and earned an undergraduate degree from Princeton, where he was a member of the Navy ROTC. He was also a member of a national championship rowing team, an experience that culminated at the Henley Royal Regatta in England. He joined the Navy as paymaster before marrying and enrolling at YDS.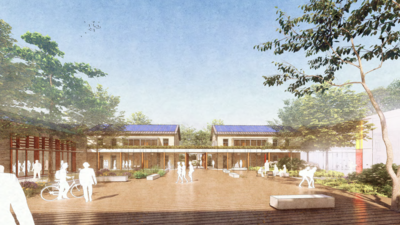 Community in a sustainable setting
YDS's future housing will be very different from a Quonset hut. The 127,000 square-foot Living Village will get its water from on-site rainfall and capture energy from the sun. Students will learn how to live sustainably, helping operate the village and serving as guides in sustainable living for the many expected visitors. Once all phases are completed, the Living Village will house 155 students at below-market rental rates, helping enhance the spirit of community while providing financial relief
"We are grateful to Rev. Donnell for his generosity and for his gift toward our most pressing needs of student housing and scholarship," said Dean Sterling. "In this way, he supports the students of today in the classroom and the students of tomorrow in how and where they will live in proximity on our campus."
For more information on giving to the Living Village, email Barbara Sabia, Senior Director of Alumni Engagement and Development, at
barbara.sabia@yale.edu
.