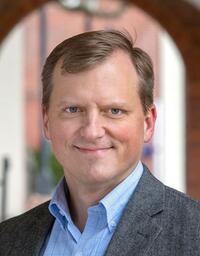 In the new episode of the YDS "Quadcast," Professor John Pittard '13 Ph.D. explores the risks to spirituality and religion posed by artificial intelligence. Pittard, Associate Professor of Philosophy of Religion, provides theological reflection on AI and the book of Genesis, whether it's sacrilegious to incorporate AI into religion practice, and the important role religious thinkers and communities can play in shaping the artificial intelligence race.
A member of the YDS faculty since 2013, John Pittard specializes in epistemology and the philosophy of religion. Several of his publications focus on questions concerning the rational significance of disagreement with informed and intelligent interlocutors. His book Disagreement, Deference, and Religious Commitment (Oxford, 2019) assesses the challenge that religious disagreement poses to confident religious (or irreligious) commitment. Much of his work in progress focuses on artificial intelligence and its implications for ethics and religion.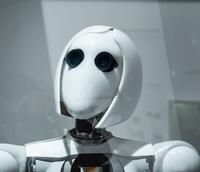 The YDS "Quadcast" series is hosted by Emily Judd '19 M.A.R., who is Senior Communications Specialist at the Higher Committee of Human Fraternity, an international humanitarian organization supported by Pope Francis, the Grand Imam of Al-Azhar, and the leadership of the United Arab Emirates. She previously worked as a journalist in the Middle East.